---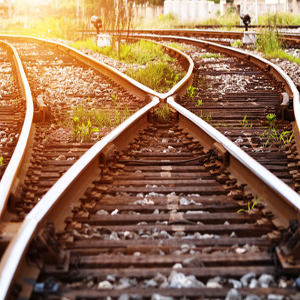 Every relationship reaches a point where doubt sets in, and you begin wondering if it's worth saving. It's not an easily resolved dilemma, but before throwing in the towel, you need to look at the big picture. If you've only been together for a few months, it could be that the honeymoon stage is over. If you've been together for years, you have much deeper questions to consider.
Here are six things you should do when your relationship is at a crossroads.
Reflect on the Reason
Often temporary situations cause major stress in a relationship. If you or your partner goes through a job change, the birth of a child, or a recent move, the strain on the relationship is probably temporary. Anything out of the ordinary can cause stress in a relationship. Reflecting on how you have reached this crossroads will help you decide if riding out the storm is the best choice.
Seek Psychic Guidance
Visiting an online psychic for a reading can reveal a lot about the path of your relationship. A psychic cannot tell you if you should stay or leave, but they can help you recognize available choices that can help you make a better decision.
Change Up Your Relationship
When you first start dating everything is new. As the relationship transitions into a long-term commitment, boredom can become an issue. If boredom is leading you to a crossroads in your relationship, talking to your partner about changing things up can be the lifeline you need. Try scheduling a date night, and do something fun.
Explore Independence
Healthy relationships have a healthy balance of independent interests and interests that you enjoy together. If you like doing something that your partner doesn't, don't give it up just because your interest isn't shared. Continue to explore your independent interests on your own, and see how this can actually strengthen your relationship and give you new things to talk about together. Crossroads that have their origin in self-satisfaction can often be resolved with this simple change.
Moving Through Something Big
Not every challenge is easily resolved. Sometimes, larger issues such as infidelity, finances, or trust are at the root of the problem. Larger issues do not necessarily mean that the relationship is over, but working through them often requires the help of others. Seeking the help of an authentic psychic or other professional can help guide you through tough decisions and healing.
Be Realistic
If you're searching for Mr. Perfect, you won't find him. Choosing to end a relationship because of someone's flaws is often a mistake. You may find someone who does not have the flaws of your current love interest, but a new love will have flaws of his own. In the end, it's important to take everything into consideration, understand that no one is perfect, and remember that relationships will never mirror a fairytale.
Keep in mind that crossroads are common in all relationships. So whether you choose to stay together or call it quits, don't be hasty, and seek help when you feel you need it.
Share This Page
---
Leave A Comment
You must be logged in to leave a comment. click here to login
Comments