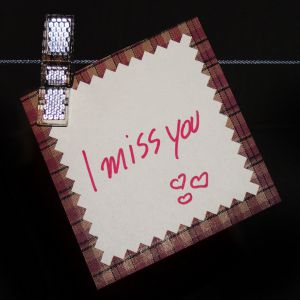 If you happen to be in a long-distance relationship, you know how challenging it can be to get through periods such as the holiday season. When you're far from each other, it can be difficult to enjoy this time of the year as a couple. Aside from the fact that you aren't together, you're likely going to see other happy couples with one another as the holidays arrive - a complete heartbreaker. However, you don't have to dread this time of the year if you're willing to put a 100-percent effort into your long-distance relationship. Here are some tips for overcoming this period with your partner and maintaining a sense of love.
1. Send A Care Package
No one wants to be alone on the holidays, and a care package is an adorable reminder that this doesn't have to be a time for sorrow. Whether you celebrate Christmas or another holiday during this period, think about sending your loved one a care package full of presents to remind him or her of your love. Wrap them up and add bows for a holiday touch. In the end, he or she will remember why you're together.
2. Gain Comfort
Whether it's you or your partner who needs peace of mind, it's a good idea to contact our psychic line, especially during the holidays. Our love psychics can let you know that your relationship is full of promise, even if you can't be together during this time of the year. With this information, you can be motivated to move forward toward the future with your loved one. 
3. Get Connected
If you can't afford to see each other in person during the holidays, why not do so through other means of technology? As SheKnows explained, there are several types of communication you can engage in these days - not just the phone, although that's a start! Think about using video messaging or Internet instant messaging to keep in touch with your partner. This can also give you an opportunity to stay up to date on each other's lives, even though you're far from each other.
4. Keep It Hot
Don't rule out strategies such as sexting to keep things steamy between you and your partner. When you can't show your significant other how you feel about him or her in person, this is often the next best thing. Just be sure to do so in a private environment where no one will catch wind of your behavior!
5. Be Realistic
Because you're living in two completely different places, you're likely leading different lives. This means that your partner might not always be there on a moment's notice for you and vice versa. It's critical to maintain a realistic attitude about your relationship and the distance as a whole. In turn, you'll increase your chances of happiness with your partner and what you have together.
By taking this advice into consideration, you can look forward to the holidays even if your loved one is miles away from home.
Share This Page
---
Leave A Comment
You must be logged in to leave a comment. click here to login
Comments