---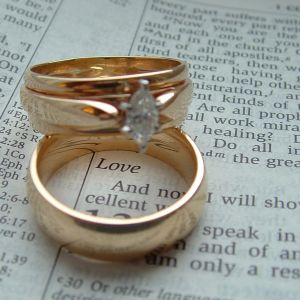 No matter how much they love each other, every couple faces some rough patches over many years of marriage. It's difficult to maintain a happy married life through the tensions that put stress on even the best relationships. It takes work from both people.

More than anything, keeping the lines of communication open is important when it comes to recovering from the ups and downs along the way. Each person needs to feel comfortable talking about problems or circumstances that may be causing friction.

At such times, it's especially important to remember that honesty is the best policy when it comes to strengthening a relationship. The result is the peace of mind that develops for both partners because they know there's nothing that's been left unsaid.

If there continue to be ongoing disagreements, focus on the particular issues by joining an online psychic chat or consulting with love psychics to find ways to rekindle the relationship. Having a reading by a medium can help resolve conflicts and repair damage caused by long-term miscommunication.

Keep The Partnership Healthy
Here are five steps you can take on your own to keep your union from faltering.

1. Take time to become reacquainted with your spouse. Start by setting a date night each week to spend quality time together or make a point to get away from it all during the weekends.

2. They aren't the easiest words to say when you're angry or emotionally upset, but saying "I'm sorry" goes a long way toward healing the hurt from arguments, showing affection and smoothing over problems in your relationship.

3. Make sure you're on the same page when it comes to real-life issues like family finances, work-life balance and other day-to-day matters that put stress on your partnership. Talk about your differences regarding such issues and try to find a middle ground on which you can agree.

4. People often benefit from taking some time to relax and rejuvenate away from their partners. If this alone time is allowed unconditionally for both partners, there won't be any resentment. Make sure to fit it into your schedule to keep your relationship healthy.

5. Even more important than being able to apologize for hurtful comments and actions is remembering to let your spouse know how much you love him or her. A small hug here, a quick kiss there and uttering those special three words every so often will keep your love going strong.
Share This Page
---
Leave A Comment
You must be logged in to leave a comment. click here to login
Comments