---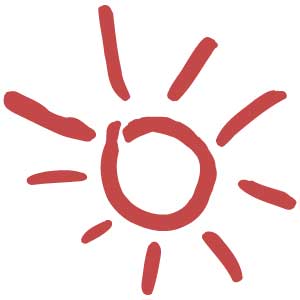 If you feel like you've let yourself go over the years, your partner may have started to notice. He might not say anything, but he likely wants to see you in something sexier than your old T-shirt and sweatpants on a regular basis. However, it isn't just clothing that makes the woman - it's a strong personality and the confidence that says, "I feel sexy." Not sure how to hit the right note? Here are some tips for boosting your sex appeal and reminding your significant other why he asked you out in the first place.
1. Get The Answers You Need
Contacting our psychic line can help you gather the information you need to truly turn on your partner. Have you always wondered what colors he likes to see you wear? Do you constantly guess your best features in his eyes? By speaking to our love psychics, you'll have all of the answers required to wow him the second time around.
2. Show Off Your Legs
Your legs might be one of your most attractive features, and you may not be showing them off! Marie Claire magazine recommended wearing a short skirt to give them the spotlight and raise the bar when it comes to sexiness. Anything above the knee can give you an opportunity to display your lovely legs for your man.
3. Focus On Your Eyes
Large eyes can give you a glamorous, Hollywood look, but you can't change the peepers given to you when you were born. That being said, try to play them up a bit with mascara and eyeliner to pack a punch.
"Men are generally attracted to women with bigger eyes, fuller lips and bigger breasts because they look youthful and sexy," Ava Cadell, relationship expert, told Daily Makeover. "These attributes are also a sign of fertility with higher levels of estrogen that make these women good candidates for mating."
4. Get A Tan
SheKnows stated that giving your skin a little color and glow can instantly boost your attractiveness. Of course, the safest way to do so is to use an at-home tanner across your body. This can also help you hide stretch marks and other blemishes as an added bonus. To top it all off, dab a bit of bronzer on your face for a summery look.
5. Pay Attention To Your Lingerie
You might be long past the days when you used to wear frilly, small underwear that made you feel sexy. However, this doesn't mean that you can't find undergarments suitable for adults that make you feel attractive. Shop around until you find bras and underwear that give you some flair. Not only will you be happier with what you're wearing underneath your clothing, but your partner will be excited to see your new wardrobe.
Whether you're interested in giving yourself a full makeover or you simply want to spice things up in the bedroom, these tips can help you do just that.
Share This Page
---
Leave A Comment
You must be logged in to leave a comment. click here to login
Comments