---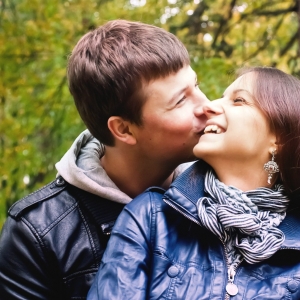 Finding the perfect love match is not a simple task. You can try online dating, single mixers, or the standard setups, but none of those are foolproof. If you want to find love, take a look at these three ways to look for potential matches that have a higher success rate.

Turn to Your Astrology Sign
Everyone has a Chinese astrology sign based on the year they were born, which is called their "Zodiac." Some of the Zodiacs include the rat, ox, tiger, dragon, monkey, and pig. Each of these Zodiacs is most compatible with three of the other Zodiacs. So, you look at your own Zodiac and then try to find a partner with a compatible sign.
Find an astrology chart and look under the year and month you were born to determine your sign and then do the same for your potential love connection. A Chinese astrology chart will then tell you whether you're compatible enough for love. If you have a hard time reading charts, you can have an
astrology
psychic
help you determine your compatibility. The astrology charts are surprisingly accurate and a good predictor of whether your potential love connection will work out or not.

Find the Right Timing with Your Daily Horoscopes
Another way to find a love connection is to turn to your daily horoscopes. They give you insights into where to look for love and when is the best time. For instance, your daily horoscope might tell you to look for love in unexpected places, or it might say your perfect love connection is waiting, "just under your nose." These clues can help you find love faster.

Get a Reading from a Love Psychic
If you're still having difficulty finding love after looking at your Zodiac compatibility and daily horoscopes, you can turn to a
love psychic
. This is a psychic that specializes in relationships and match making. A love psychic can perform a reading on you to learn when you will find love, and what you can do to reach that goal faster. This is often the best way to find a love match because it is tailored to your specific situation.

A love psychic will also look at your interests to help you know where to look for love. You've probably heard the phrase, "opposites attract." There is truth in that, but there does need to be some sort of common interest for a relationship to work out. This can be something as simple as the goal to have children or maybe sharing the same religious views. It's perfectly natural to have different interests than your partner, but you must have something you can do or share together for it to be the perfect love connection.

If you let Chinese astrology help you find love, you'll have a happier life. Compatibility is important and Zodiacs, horoscopes, and love psychics will help ensure your happiness.
Share This Page
---
Leave A Comment
You must be logged in to leave a comment. click here to login
Comments