---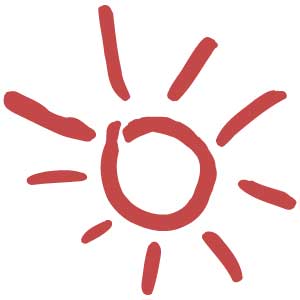 When you decide to tie the knot, you're making a lifelong commitment to another person and professing your love to one individual. However, marriage requires more than just love to thrive - both people in the relationship need to put forth an effort toward maintaining the marriage over time in order for it to work.
Whether you've been married for one year or 10 years, there's no better time to start revamping your relationship maintenance strategy than now. A healthy marriage is necessary in order for both individuals to be happy. Taking the following tips into account can help you make sure that you and your spouse don't fall into this category.
1. Contact Our Psychic Line
Our love psychics can keep you up to speed on your partner's inner most feelings and desires. With guidance from our trusted psychics, you can always be sure that you're on the same level of understanding with your spouse. In turn, this can increase your chances of maintaining a happy, fulfilling marriage over time.
2. Make Time For Each Other
It's easy to get caught up in the hustle and bustle of everyday life. That being said, the U.S. Department of Health & Human Services stated that it's critical to make time for your partner each day. This can ensure that you're always putting love and effort toward your relationship. Losing touch with each other can cause your marriage to quickly fall apart and become unhealthy.
3. Manage Reasonable Expectations
You aren't always going to agree on everything as a couple. Your fairy tale relationship may be just that - a fairy tale. Try to keep your expectations reasonable, and don't assume that you're going to happily agree on every problem that arises. Learn to pick your battles and agree to disagree on occasion to keep the peace in your marriage. While it might be hard for you to walk away from an argument, doing so can reduce the animosity and tension in your relationship.
4. Come Up With A Financial Plan
One topic that many couples can't agree on is money, and some would argue that it can be a big cause of divorce. Health magazine stated that you can maintain a healthy marriage by coming up with a financial game plan early on. Determine how you want to save and spend money, as well as how you intend to manage your income as a couple. If necessary, seek a financial planner to help you work out any differences you may have. Handling money issues sooner rather than later can prevent stress.
5. Say 'I Love You'
Psychology Today magazine reported that a simple "I love you" can go a long way each day. Small signs of affection can keep your marriage healthy and strong as the years go by, in addition to putting a smile on your face.
Share This Page
---
Leave A Comment
You must be logged in to leave a comment. click here to login
Comments