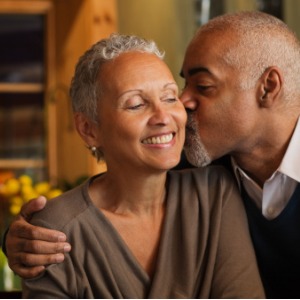 You may have had your fair share of romances or long-term relationships, but have you met your true soulmate yet? Follow these five tips to find your soulmate and take a journey that changes your perception of life and love.
Stop Searching
If you're serious about finding a romantic partner who truly gets you, seeking a soulmate isn't a goal you'll take lightly. What you might not realize is that searching actively for what you think you want could prevent you from finding anyone at all.
Naturally, if you're always on the lookout for the right person to fill a role, you're focusing on what's missing from your life. Channeling your attention into what you don't have tends to attract more emptiness. To avoid frustration, center on what you do have instead.
Learn to Love Yourself
Becoming completely self-centered isn't likely to have positive results. However, giving yourself the attention you deserve tends to attract others who also respect and love themselves.
Rather than trying to emulate others, embrace your unique self. Being authentic and loving your whole self, flaws and all, helps you radiate confidence and allure like nothing else can.
Fill Your Life With Meaning
No matter how incomplete you might feel without a soulmate, resist any line of thought that suggests you need someone else to make you feel whole. Instead, take steps to live a satisfying life filled with meaning and purpose.
After all, pursuing your passions gives you more chances to interact with like-minded people and potential partners. Living a meaningful life will also help you become a more well-rounded person who has more to give in a relationship.
Let Go of Perfection
If you feel as though you've been holding out for a soulmate for ages, you might have a picture of your ideal partner in mind. While it doesn't hurt to know what you like, waiting for the perfect companion isn't always healthy.
Naturally, no person or relationship is completely perfect. Everyone has at least a few tiny flaws, and all relationships require work, compromise, and a desire to find happiness. As a love tarot reading can tell you, saying goodbye to the idea of perfection can be incredibly freeing, opening you up to possibilities you hadn't yet imagined.
Follow the Path Forward
Whether you've had a few disappointing relationships or you're simply feeling stuck, remember to follow your own path forward. If you're struggling to find your way, try visualizing a completely content and totally in love version of yourself.
Then work toward becoming your best self. Strive to manifest the romance you're dreaming of, and stay open to the exciting possibilities you find along your path.
Seeking advice from an intuitive advisor? Connect with a love psychic to learn more about where you might find your soulmate along your own unique romantic path.
Share This Page
---
Leave A Comment
You must be logged in to leave a comment. click here to login
Comments