---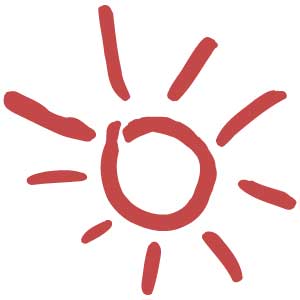 After speaking to our love psychics, you might discover that romance is just around the corner for you. This can be exciting news, especially if you've been waiting for "the one" to show up in your tarot readings. However, you may be in for a struggle if you've always found it difficult to maintain work-life balance. Many people fall into this category - you're not alone if you think that you're the only person who's endured strained relationships due to your career. However, there are a few ways you can work toward achieving a work-life balance to ensure happiness in your life. Take the following tips into consideration to establish a balance before your soul mate walks into your life.

1. Monitor Your Schedule
The Mayo Clinic recommended taking a few moments each day to jot down the amount of time you spend completing every task that you tackle. This can give you a better idea of how you're using your time and ways that you could be completing tasks more efficiently. Additionally, you'll have a better idea of where time is being wasted daily. In turn, you can make improvements to your schedule to create a better balance.

2. Leave Work Behind You
As soon as you leave the office, try to stay away from work. Turn off your phone and don't check your work email - this can help you completely disconnect from your career and dedicate your free time to the ones you love. As an added benefit, this technique can also give you more opportunities to de-stress and shift your focus to relaxation, which is critical to your anxiety level.

3. Schedule Downtime
Although it sounds unusual, Forbes magazine stated that penciling downtime into your schedule can benefit you by making sure you have time to unwind. Part of establishing balance in your life is ensuring that you have time for yourself and the hobbies you love. Whether you rely on your smartphone or your day planner to keep you running, make it a point to write in "me" time. You'll thank yourself later!

4. Make Your Loved Ones A Priority
Business Insider noted that making your family and friends priorities in your life can yield large benefits. This will help you make sure that they don't get buried under your mix of responsibilities at work. If you have to, create reminders for yourself to spend time with your loved ones in order to maintain your relationships over time.

5. Learn To Say No
It might make you feel good to be the office hero, but how is taking on additional responsibilities hurting your work-life balance? Try to say no once in awhile to requests for help from your colleagues. At first, you may feel guilty for doing it, but your loved ones will thank you for making time for them in the future.

Balance can be difficult to strike in your everyday life, but these key tips can help you make room for new relationships and ensure that you have time for existing ones.
Share This Page
---
Leave A Comment
You must be logged in to leave a comment. click here to login
Comments