5 Simple Steps to Find True Love... Without Wasting Your Time by Psychic Mackenzie
Published Date 2/16/2020
Category: Love, Relationships & Family
---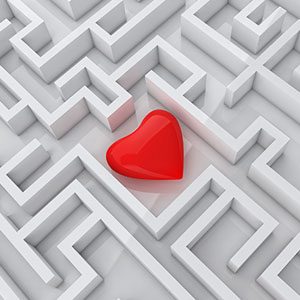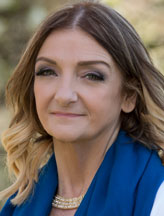 Get a Reading with Mackenzie x9602
True love, what so many yearn for, is often described as feeling "complete." There's nothing like finding that special someone to settle down with and start a family. What is it you are really looking for? Are you seeking platinum, spiritual, long-term love versus a comforting one-night stand or short-term relationship? How do you know if you're with the "right one" or if you're wasting your time? I'd like to explain how the angels (through a trained psychic) can direct you to find your true love and to recognize if someone's in it for the long-run.

There are two types of love:

1. Eternal Love: Spiritual or divine, unconditional love that you know without question is real and you're not wasting your time. When you find this type of in-your-face love, you'll know it and feel it deeply.
2. Short-Term Love: Hookups or short-term relationships that serve a physical or emotional need. These relationships often include healing from a past breakup or uncertainty of what one wants and can be very destructive.

There are two types of love seekers:
1. Those who don't already have someone in mind and are hoping to find their true love.

2. Those deciding on whether the one they care for is the true love they hope to be with forever or if he or she is just a lesson that needs to be learned.
5 Steps to Find True Love

1. Focus on what you want. At the start of any psychic reading it's important to gather the facts so we can remove the blocks that restrain us from clarity. I'll ask questions like:
•
Are you sabotaging your own chances of finding the right one quickly?
•
What is the one absolute quality you need to succeed, not just in love, in anything?
•
Are you focused on what you want with laser vision?

So now we've answered the question, "What's keeping me from finding true love?"
2. Seek clarity and gather the facts. Because of blocks or any number of reasons we're often confused about what we really want. So, before you get started on finding true love your way, and to remove all blocks, do the research. Seek clarity from someone objective who isn't up close and personal in your life. A psychic Advisor is the perfect for this—not only are they objective, they're gifted at seeing things you may have overlooked.
3. Find true love your way. You must choose eternal love over short-term attraction, even if it's difficult. Have you been settling for less and disturbing your natural energy? Remember, a one-night fling isn't what you want if you're looking for long-term. There's a soul mate (or multiple soul-mates) for everyone. You can find them quickly if you suck it up now and work to find the one you're meant to be with.

4. Stand firm! If something feels wrong or confusing, be willing to walk away. Make a list of must-haves and deal breakers. If even one factor is off or unfulfilled, move on quickly. I know that sounds like a hard and fast approach, but I've learned through my life's work as a relationship adviser and intuitive that if one point is off, sadness will come later. Without a list or action plan, a business person isn't laser-focused, right? It's the same with spiritual action plans.

5. Control your libido. Sexual or chemical attraction is powerful. See it for what it is or be willing to feel the hurt later. Each person on earth is very unique and has their own set of needs. Just because you fell for someone who doesn't feel the same, don't take it personally. You are as beautiful now as the day you were born. You can find love that lasts a lifetime if you can control your libido. Holding out forces you to be laser-focused on finding the "right one" more quickly.
5 Key factors to consider when looking for a partner:

Trust me, opposites don't always attract and sometimes it's best to be like-minded. When looking for a lasting partnership consider the following:
Money – There should be a healthy balance and clear communication around finances.

Sex –A driving force in a physical and spiritual relationship.

Lifestyle – Being like-minded isn't essential but it's very important.

Family – Fortunately or unfortunately, our families play a big role in our relationships.

Values – Sharing similar morals and principles is essential in a long-term relationship.

No amount of weakness now, however fulfilling, will compare to the heartache and stress of loss later. Make sure your potential partner adds up before you invest your emotions. If you're already invested, bolt!

If you're laser-focused on finding eternal love then why would you waste time with someone who doesn't add up? Eternal or short-term, you will get exactly what you're looking for. A psychic, unlike many other humans, has the gift of insight. Psychic Source takes great care to find real psychics who have genuine compassion for others, are non-judgmental, and who can bring clarity to all situations concerning love and so much more. An intuitive can dig deeper into the heart, soul and intentions of others, giving you clarity to turn your situation around for good.
Share This Page
---
Leave A Comment
You must be logged in to leave a comment. click here to login
Comments