---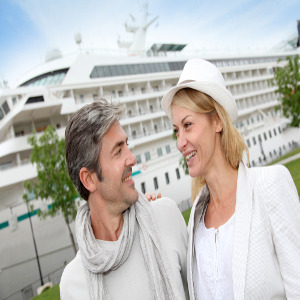 Many smart couples try to take a vacation when their marriage or relationship is a bit unstable. This can be a great way to reconnect and remember why you're together in the first place. If you're looking for a romantic getaway to save your relationship, here are five ideas for what to do and where to go.
Wine Tasting Tour
Romantic getaways are all about reconnecting. That means you'll benefit from slow-paced activities that allow you to talk. A wine tasting tour is perfect, because you can walk around hand-in-hand and talk as you sample wine along the way. Wine tours tend to have a light, fun atmosphere. Just make sure not to overindulge, as that may cause your conversations to veer in an unintended direction.
Caribbean Cruise
One of the most exciting things you can do for a couple's getaway is to go on a cruise. After you get on the ship, there's nothing to worry about because all of the food and entertainment are taken care of for you. Plus, all of the excursions are preplanned, so you're sure to have a great time. Spending a lot of time together can be a great way to heal a broken relationship.
Disney Vacation
Everyone loves Disneyland and Disney World. After all, it is known as the happiest place on earth, whether you are four years old or 40. Disney getaways can actually provide quite a romantic experience. You can watch the fireworks, walk around the park together, and chat for hours as you take in the sights and eagerly wait for the rides of your choice. Disney caters to everyone, including couples.
Cross-Country Road Trip
If you and your partner don't suffer from restless legs, a road trip is the perfect way to reconnect. It will just be you and your partner in the car for hours and hours. You can drive across the country to see famous landmarks and have fun reminiscing and looking forward to the future the entire time. Of course, you'll also get to have fun stopping at diners and seeing new places. Just make sure you have a comfortable car with plenty of leg room. You might even consider contacting a love psychic for relationship advice along the way.
European Adventure
Europe is synonymous with romance. Take your partner to France, Italy, or any other gorgeous place in Europe to reconnect and have an adventure. Stay in a quaint château and get out and see the sights during the day. Enjoy countless fine dining establishments with your partner. After the great adventure you have together in Europe, you're bound to turn things in a positive direction.
These are just a few ideas for romantic getaways that can save your relationship. If you need more ideas on what you can do to save your relationship, contact an online psychic. They have the tools to help you see the big picture of your relationship with your partner. A psychic can determine how you can best approach and address any relationship problems.
Share This Page
---
Leave A Comment
You must be logged in to leave a comment. click here to login
Comments