---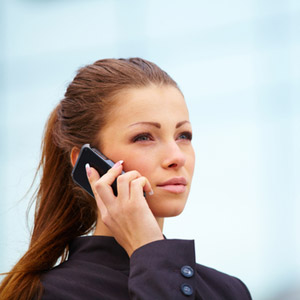 Relationships are an important part of life, but they are not easy. You'll be faced with all sorts of problems and decisions to make. Luckily, a psychic can help you through the whole process with motivation and advice. If you're having any of the following questions about relationships, call a psychic for help making decisions.
Where Should I Look for Love?
You might be surprised, but bars aren't the best place to look for love. Most people are just there to have a little fun. An online psychic can help point you in the right direction on where to find love based on your interests. He or she can also help you decide whether online dating is right for you. Finding love is hard, but even harder if you have no plan on where to start.
Is this the Right Person to Marry?
Choosing a spouse is one of the most important decisions in your life because it affects your happiness now and in 50 years from now. A psychic chat can help you evaluate your relationship to see if marriage is the next best step. Marriage needs to be built upon more than love — it also needs open communication, common interests, common goals, and more.
Should I Pursue a Steady Relationship Right Now?
Relationships require a huge time commitment. You have to be willing to sacrifice some of the things you like to do to spend time with your partner. That's why lots of people only go on casual dates — they don't want to get too involved in a relationship. However, there comes a time in life when casual dating no longer meets your goals. A psychic can help you decide if it's time to pursue a steady relationship and make a commitment.
How Can I Deal with these Marital Problems?
A psychic can't fix your marital problems, but he or she can give you advice on how to approach the situation. Miscommunication is a major problem in many marriages and it leads to unsatisfied relationships and fighting. A psychic can help you come up with ways to approach the marital problems, such as planning a date night, talking about rules and boundaries in your relationship, and more.
How Can I Cope with Divorce?
Unfortunately, not all marriages succeed. As a matter of fact, most don't last more than ten years. If you're faced with a divorce, a psychic can help you decide what you want out of life and make a plan for your future. This might include a change of scenery, a new job, or even a new relationship. Divorce is never fun, but you can get through it with the right guidance and support.
These are just a few of the relationship decisions you might face in your life. Remember, everyone is different and every situation is different, but a psychic can help you look at your relationship and make the best decisions for you.
Share This Page
---
Leave A Comment
You must be logged in to leave a comment. click here to login
Comments