---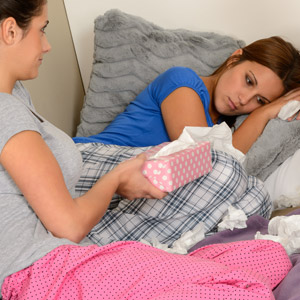 Getting over a breakup is a process, because just as you didn't fall in love overnight, you simply can't expect to get over a broken heart in a short span. Regardless of who broke up with whom, you're dealing with some serious emotions here, and it's essential for you to find positive, fulfilling ways to cope and move forward. Rest assured that no matter how much it hurts at this moment, it will get better and you will feel happy again. You will even happier because it will only make you stronger.
Take Time to Grieve
It doesn't matter how long your relationship lasted, because it was part of your life. Take time to mourn the loss of your relationship, and don't feel guilty about it. Even if the breakup was for the best, you still need time to adapt to this enormous change. If nothing else, you need time to process and prepare yourself for the next phase of your life. At this time, you can seek solace by talking to a love psychic about your feelings of sadness, anger, or betrayal. Doing so can help you accept your feelings and move on.
Surround Yourself with Loved Ones
In times of duress, you must surround yourself with love and positive people. Spend time with your friends and family members. Vent to your friends about what you're feeling, what you went through, and what you want. However, don't focus solely on talking about your old relationship. Let the people who love you distract you from your emotions. Engage in fun, fulfilling activities as well as gripe sessions.
This is also an excellent time to make new friends. You don't have to start looking for a new partner immediately as that's not the aim. Instead, open yourself up to meeting new friends who share similar interests. Just make sure that your new buddies are positive influences.
Seek Self-Improvement
Seeking self-improvement in times of pain is a fulfilling way to come back to yourself. How you do so depends solely on you. You could learn a new language, take a class at the local college in a subject you've always loved, or learn how to do a new skill, such as Italian cooking, origami, or photography. You can also improve yourself by giving back.
Nurture Yourself
However, at the same time it's important to take care of yourself. Pamper yourself if you like. You might take a vacation, get a massage, indulge in chocolate, or go on a binge-watching session featuring your favorite movies. It's all up to you, but take this time to do something that makes you feel good.
Move On at Your Own Pace
Eventually, you will move on and not just in the grieving process, but to a new relationship. Don't rush it, though. Give yourself time. When you're ready for something new, you'll know it. If you're unsure, treat yourself to some psychic chat readings. Reveal how you're feeling about yourself and the possibility of finding love again. Your psychic will help you choose the perfect path for you.
Don't get stuck down in feelings of negativity, but don't force yourself to move too fast after ending a relationship. What's the worst breakup you've ever experienced?
Share This Page
---
Leave A Comment
You must be logged in to leave a comment. click here to login
Comments