---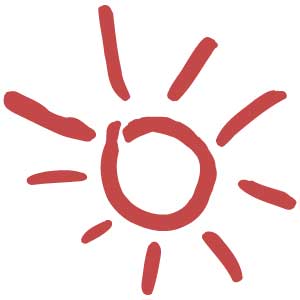 After you get divorced, you're likely going to feel defeated and swear off love. However, these feelings will pass and, eventually, you'll want to get into the dating game again. This can be relatively challenging to do if you have children, even if they're old enough to understand the concept of adults becoming romantically involved. That being said, you're going to need to do a bit of planning to ensure that your kids never feel slighted once you introduce a new person into their lives. Here are some tips for easing into a relationship, introducing your kids to your partner and making sure that everything goes smoothly.
1. Consider Your Kids' Feelings
The Huffington Post stated that older children may feel awkward about their mother pursuing romance, and some might simply feel like they're being pushed to the side. It isn't uncommon for kids to view a parent's relationship as a threat. Keep this in mind as you start a new relationship - this can help you time your introduction appropriately and make your kids more comfortable with the situation.
2. Be Upfront
SheKnows noted that one of the best things you can do is be upfront with your children about your dating habits. This means explaining to your kids how important it is for you to seek romance and reassuring them that your familial relationships won't change. If you exercise this practice at the beginning of your dating escapades, you'll run into fewer misunderstandings later down the line.
3. Tell Your Kids That You'll Always Be There
In many instances, children feel like they won't get to spend as much time with their parent once he or she starts seeing a new person, according to Fox News. For this reason, it's critical for you to make your intentions clear once you enter a new relationship. Tell your kids that you're still going to see them and spend time with them, regardless of how your romantic life is going. This can put their minds at ease and reduce the chances of tension rising in your household.
4. Let Your Kids Talk
Family Education claimed that it's important to give your children an opportunity to speak their minds on the matter, but not allow them to take control of romantic endeavors. Listen to your kids and what they have to say about your significant other. Show them that you care, but take their words with a grain of salt. Mixed emotions are to be expected, but they should never reign supreme in your relationships.
Whether you've been dating quite a bit since your divorce or you're just now becoming interested in doing so, it's crucial to take your kids into account along the way. Talk to our phone psychics for more information on how your children really feel about you seeking love again. Authentic psychic readings can help you decipher your kids' emotions and give you valuable insight into how to approach this tense situation.
Share This Page
---
Leave A Comment
You must be logged in to leave a comment. click here to login
Comments