---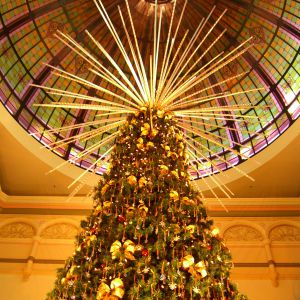 If you just got married for the first time over the summer, you might be excited to start doing things as a couple - taking vacations, going grocery shopping and decorating your house. However, some tasks are easier than others. For instance, the holiday season is just around the corner, which can be problematic for many couples. Even those who've been married for a decade quarrel over this time of year, and for good reason.

As your friends may have already told you, it can be challenging to split time between your family and your spouse's loved ones during the holidays. Starting the planning process now can help you make sure that you're both happy in the end. Here are some tips for spending your first holiday season together as a married couple.

1. Acknowledge Your Sensitive Relatives
Some people may be more sensitive than others about you missing out on big events such as Christmas. Our phone psychics can give you information on your family members' true feelings on these touchy topics. In the end, the insight you gather through authentic psychic readings can make the planning process easier.

2. Split Up The Locals
If both of your families live close to home, The Nest recommended splitting the day with each of them to make everyone happy. It may make for a hectic Thanksgiving or gift-giving holiday, but doing so can help you ensure that your relatives don't feel slighted when all is said and done.

3. Talk About Your Priorities
Perhaps your family isn't crazy about Christmas, but it's important to your parents that everyone is around on Thanksgiving. Everyone has priorities when it comes to holidays, so it's best to find out what they are as you plan out the season. This can give you an advantage as you try to do your best to please both families.

4. Don't Make Early Commitments
Try to keep your game plan between just you and your spouse in the early stages. You don't want to say that you'll be at one place for Thanksgiving and not be able to make it due to unexpected circumstances! As the holiday season draws closer, you can make adjustments to your plans to make your families happy.

Ideally, it's always best to keep family matters out in the open as a couple. These tips can help you create an effective strategy for the merriest time of the year.
Share This Page
---
Leave A Comment
You must be logged in to leave a comment. click here to login
Comments