---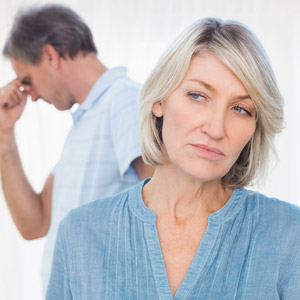 In any successful relationship, communication is imperative. Without it, you don't talk, you don't grow, you don't learn about each other, and you don't stay. Once communication fails, so goes the relationship. Instead of giving up on the person you love, discover how to start talking to each other—and really listening—like you did when you first met.
Go Out on Dates Again
When you first met, you went out on dates all the time. It didn't matter where you went, and you probably blew off one obligation or another just to spend time with your new lover. When did you stop doing that? Why did you stop? You have to keep the romance alive. Think about all the things you shared on those dates, big and small. Don't you miss that?
To improve communication now, start courting each other again. Woo your partner with all the passion you felt in the early days. Plan surprise day trips on the weekend. Take in the standard dinner and a movie. Do something really extravagant, like a dinner cruise or an unexpected road trip to some exciting spot your partner's been dying to visit. Make the time for romance and communication follows.
Visit a Love Psychic
If you need help learning to communicate, it's out there. You might have trouble coming up with communication techniques or figuring out how to woo your partner again. A psychic love reading can reveal many things about you, your partner, and your relationship. Visit together or by yourself, but make sure you let your psychic know exactly what's going on and what you want to do. In addition to tips and advice, you'll get valuable insights about how to communicate your feelings and open yourself up again.
Make Time to Share
As with dates, you also have to make time to communicate. Don't let life get in the way; don't get so busy that you can't even talk to each other. You might have a life filled with work, school, kids, pets, and assorted other responsibilities, but it's time to make your partner a top priority.
Set aside time every single day to simply talk to each other. More than once is best, but a designated hour here or there is a great start. Do it before bed, when the intimacy is high, and it might lead to a spark. Talk over breakfast, or surprise your partner by bringing lunch to work. Send a text or an email throughout the day, or call just because. A psychic phone reading can also help you figure out how to prioritize your time to the benefit of you and your partner. You can even learn some new topics for conversation.
Get Away from It All
Day trips and road trips are nice, but sometimes you need to spend time together away from all your responsibilities. Vacations are a fantastic and fulfilling way to do this, but commitment is key. To the extent that you can, leave all of your mobile devices off and stop checking your texts and email constantly. You might travel to Paris, Bali, or Denver, CO, but your focus needs to stay on your partner. Use this opportunity to reconnect.
As you communicate, make sure you also listen. You'll learn so much by opening your ears and your heart.
Share This Page
---
Leave A Comment
You must be logged in to leave a comment. click here to login
Comments