---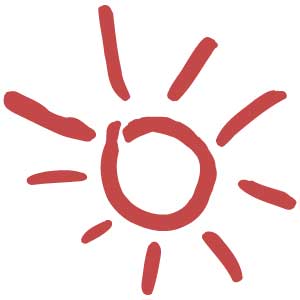 Everyone has his or her own destiny, and yours might not be to get married as soon as possible. In turn, you may begin to see your friends get married around you, then have kids and even grandkids. Needless to say, this can put unnecessary stress on you, especially if you always thought you were the person who would get married first. However, there's no rule that says you need to tie the knot within a certain timeframe in your life!
That being said, it's better to cut yourself some slack sooner rather than later. Doing so can help you get back to fulfilling your own destiny and making sure that you're truly happy, whether it's by yourself or with a lifelong partner by your side. Here are some tips for keeping your head up when you receive a slew of wedding invitations in the mail.
1. Contact Our Psychic Line
There's no better way to achieve peace of mind than by contacting our psychic line for guidance. Our phone psychics can let you know if you're on the right path toward your fate, which might not involve getting married at all! This can give you the comfort you need to attend your friends' weddings with a smile on your face.
2. Be Honest With Yourself
Perhaps you aren't ready to leap into marriage like your friends - for this reason, you shouldn't really be jealous! Cosmopolitan magazine recommended taking a step back from the situation and examining your own priorities in life. Maybe you aren't married because you've been willingly avoiding commitment. Don't be too hard on yourself - your self-esteem doesn't deserve to take a beating!
3. Talk To Your Friends
If you're getting tired of putting on a smiling face around your over-the-moon engaged friends, The Huffington Post stated that it might be a good idea to pull them aside and talk about your concerns. There's nothing wrong with being honest with them about why you're not ecstatic about the situation. However, timing is everything - don't confront them on the issue when they're showing you their rings or shopping for a dress. It isn't worth ruining the happy moment or your friendship.
4. Think Positive
When you find out that another one of your friends has gotten engaged, you might naturally start to think to yourself that it'll never happen to you. However, this is all negativity that you're making up in your own mind! You don't have to interpret the situation in this manner, and putting a positive spin on it can help you be happier. For instance, don't think about the engagement as a sign of time ticking away for you - consider it time passing as you inch closer to your own engagement!
Over the years, you may end up finding that you're happier when you're alone, which isn't uncommon - many people discover that they're better on their own. Don't rule out the fact that this may be your own key to happiness.
Share This Page
---
Leave A Comment
You must be logged in to leave a comment. click here to login
Comments