---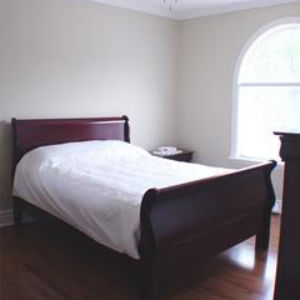 Cutting clutter out of your life is no easy feat. Whether you have a big project or a small one, getting started tends to be the hardest part. There are only so many yard sale items we can bring home before we're out of space! Use these tips before you drive yourself crazy:
Depending how much clutter you have to tackle, it can be extremely overwhelming. Remember: Rome wasn't built in a day! As long as you're making measureable progress, you'll be through it all before you know it. Baby steps.
2.

Find Out How Others Are Doing It
If you know someone who's recently had to move from a large house to a smaller one, or gut out their basement, odds are they've dealt with clutter removal at some point. Ask friends, family members and coworkers how they weeded out the garbage in their homes and offices in the most efficient way. You can also talk to a professional for organization tips, like an interior designer or even an
online psychic
.
If you plan to have an entire room cleaned out in a week you might be setting yourself up for failure. Try to plan your time accordingly, taking into account not only obligations you have, but also leisure and relaxation time. If you plan too much and don't get as far as you'd hoped, you might end up having a meltdown. You can even have a calendar to plan what tasks you will accomplish each day.
Don't feel like you have to do it all alone. Recruit friends and relatives to help you. Offer to cook dinner or have a wine night if they'll lend a hand for a few hours. If it's not the physical help you need, but more encouragement, ask your therapist. Even the
best psychics
can foresee obstacles you might come along and help you avoid getting off track. If you know what you're road blocks are going to be you'll be prepared ahead of time.
If you've managed to try all of these tips and you're still struggling, it might be time to hire a professional. Asking for help is not the same as admitting defeat! Sorting and cleaning are never fun, but with the right mindset you can breeze through these tasks and feel a lot better about the space you're living in.
---
By
Jessica,
Web Content Associate, Psychic Source
Share This Page
---
Leave A Comment
You must be logged in to leave a comment. click here to login
Comments