---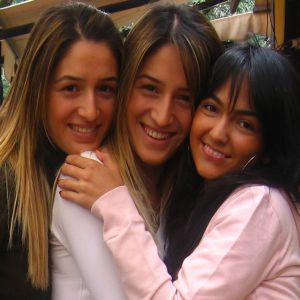 If you need to uproot yourself and move as a result of a new job or a relationship, you might not be excited at the prospect of making new friends. While it can be exciting to meet new people, it can be challenging to forge lasting bonds with strangers. However, there are a few ways you can make it easier on yourself. Finding out that you'll become comfortable in the coming months through tarot readings can give you confidence. Here are some additional tactics you can use to stay motivated and make friends.


1. Don't Fear Rejection
Fearing rejection can make it tougher to go up to new people, tell them what you're all about and become pals, according to Life Daily. Do your best to let your fears slide before you enter a social situation. This can give you the best chance of making friends with individuals in a new town or city.


2. Don't Create Expectations
If you already have an idea of who you want your new friends to be, you aren't giving them a fair shot at becoming a true companion. Let go of your expectations as you meet new people and try to make friends. You may forge bonds with people you never could've seen yourself socializing with in the past, according to Apartment Therapy.


3. Join A Group
Now is the perfect time to join a new exercise class or an arts and crafts course in your new town or city. This can help you meet people in the area and get to know your neighbors. Even if you're not the type to sign up for an extracurricular activity, it could be a good idea if you're interested in making friends.


4. Try Social Networking
These days, there are a number of ways to meet other people over the Internet. There are also social networks specifically geared toward making new friends. Just remember - safety first when meeting individuals you contact over the Web.


If you're concerned about settling in your new town or city, contact our psychic line. Our psychics can let you know if you're going to be able to call this new community your home. In the end, the information you receive may encourage you to think twice about your new location. Try to be patient and give your new lifestyle a chance before completely abandoning the situation.
Share This Page
---
Leave A Comment
You must be logged in to leave a comment. click here to login
Comments