---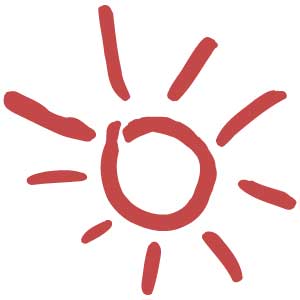 When you choose to take a friendship to the next level, you're likely going to feel overwhelmed at the prospect of going on a date. Even if you've been friends with him or her for an extended period of time, there's no guarantee that the situation will work out romantically for the both of you. It can be challenging to wrap your mind around the idea of no longer being friends with him or her if the date goes sour.
However, there's no reason to get ahead of yourself! If you prepare a bit ahead of time for your date, you won't have to worry about it going poorly and ending your friendship - instead, you'll have a blossoming relationship to relish! If you're fearful of what your date might think of you as more than a friend, there are a few ways you can ensure that the big event goes over smoothly. Here are some tips for a successful first date with a friend-turned-romantic partner.
1. Contact Our Psychic Line
There's no better way to quell your fears than to contact our psychic line. You'll be put in touch with love psychics who can give you information on what to expect on your first date. Our psychics can also let you know how your friend is feeling about the situation - he or she may be just as nervous as you! By putting the situation into perspective, you can eliminate your fear and concentrate more about having a good time.
2. Dress The Part
SheKnows recommended dressing for whatever the date may bring. This means choosing something comfortable but flattering to your figure and best features. Keep in mind that it's also best to avoid showing too much skin - you don't want to give everything away on the first date! Revealing too much can give him or her the wrong impression as well.
3. Go To A Place Where You Can Converse
You might already know plenty about your friend, but how much do you know about him or her on a romantic level? Do you know his or her dating history? These are all questions you'll want to have answered, and it can only happen if you're in a social environment. Discovery Fitness and Health encouraged dedicating a portion of your date to going to a location where you can both sit down and have a conversation. Doing so can also help you eliminate any initial jitters you may have about the situation.
4. Hold Off On Sex
Cosmopolitan magazine recommended staying away from sex on the first date, especially if you're interested in maintaining your friendship. In the event that the date doesn't go so well, you won't want it to end with a big regret. If you allow it to end naturally without intimacy, you can both potentially salvage your friendship without any lingering awkwardness.
By taking these tips into account, you can make sure that you at least have a good time, even if your date doesn't grow into a budding romance.
Share This Page
---
Leave A Comment
You must be logged in to leave a comment. click here to login
Comments