---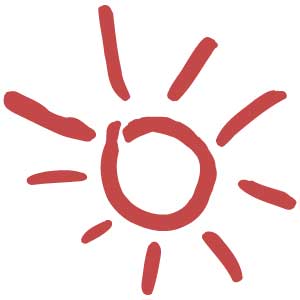 How many times have you asked your partner to double date to no avail? If he isn't excited at the prospect of sharing his time with you, specifically on date night, you might want to clue him in on some of the benefits. LiveIt Magazine reported that double dating can help you see your significant other from another perspective. It can also break you out of your routine, and you two might even learn something from the other couple.
Before he says no to double dating, throw these facts at him to get him thinking about the idea. Once he says yes to the activity, take the following tips into account to make it go as smoothly as possible. Doing so can make him want to do it more in the future!
1. Contact Our Psychics
Our phone psychics can let you know what your significant other is truly feeling about the situation. With insight from our love psychics, you can determine what his true fears are pertaining to the matter - maybe he just doesn't want to share his personal life with others. Once you have this information, you can pinpoint his concerns and work toward a solution as a couple before the date takes place.
2. Know The Other Couple's Tastes
To ensure that your double date isn't a complete disaster, Cosmopolitan magazine stated that it's important to know your friends' tastes. For instance, you shouldn't be going to an Indian restaurant if you all don't enjoy Indian cuisine. Getting off on the right foot can set the tone for the rest of the double date. Invest in plenty of communication beforehand to prevent these mishaps. See if you share any interests or favorite activities to make your date as entertaining and successful as possible.
3. Create A Game Plan
This is especially necessary if your partner is concerned about you over-sharing, according to Redbook magazine. Ideally, you should both talk about what you want out of the double date before it happens. Let each other know what you consider to be off-limits in regard to topics as well. This can ensure that you don't end up hating each other by the end of the night! It'll also make you both more comfortable once you're mingling with the other couple.
4. Know Who You're Double Dating
There could be a brewing awkward situation if one of the people you're seeing brings an old flame, according to All Women's Talk. To make sure that you don't have one of these problems on your first double date, do some digging to find out exactly who will be attending beforehand. Ideally, you should both know the couple you're going out with and be content with these individuals. If not, it's best to skip the entire outing for the sake of your own relationship. You wouldn't want your partner to become angry with you after spending a night out with his arch nemesis!
Share This Page
---
Leave A Comment
You must be logged in to leave a comment. click here to login
Comments