---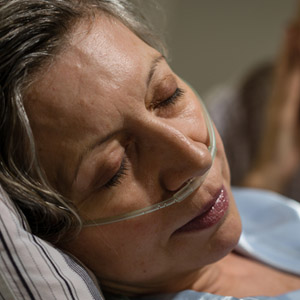 When you're struggling with a serious illness, it can be difficult to even get yourself out of bed in the morning. However, the late writer Norman Cousins, who battled debilitating arthritis, reminded us of the importance of pushing on when he wrote "The more serious the illness, the more important it is for you to fight back, mobilizing all your resources – spiritual, emotional, intellectual, physical." You can fight back during your own illness with these key activities.
1. Consult a Doctor
A close relationship with a doctor is important for anyone battling a serious illness. The advances in medical science mean that traditional healthcare offers one of your best chances for recovery. You should feel comfortable speaking to your doctor at any stage during your treatment.
If your situation is dire, a doctor can also help you record advance directives, including drafting a living will and appointing a healthcare proxy if you cannot make decisions for yourself at any stage.
2. See a Psychic
As Cousins suggested, it's important to tap into all elements of your life when battling a serious illness. A psychic is a great spiritual resource that can help balance the scientific advice of your medical practitioner.
Many psychics use clairvoyant techniques to diagnose illnesses. Health readings and body scans can provide answers that medical science often cannot give. This can be a great comfort to the many people whose symptoms puzzle the medical profession.
There are also reported cases where psychic mediums have healed terminal and incurable illnesses through talking session's prayer and meditation. While the scientific mind may be incredulous, the testimonies suggest it's worth investigating when medical science cannot offer a cure.
3. Look to Loved Ones for Support
It can be tempting to withdraw from your social circle when illness strikes, but it's important to look to loved ones for support. Studies show the comfort of others can improve your mental health and give you the strength you need to continue your fight. True relationships will be there for emotional highs and lows, so trust in the important bonds you have.
People want to feel useful, so make sure you let your family members and trusted friends know how they can help you. Don't be afraid to ask for what you need, whether it's someone to babysit your children while you attend doctor's appointments or a shoulder to cry on.
4. Take Stock of Your Finances
Serious illness can take a toll on your body and your finances. While insurance can ease some of the burden, more than two out of every five seriously ill Americans say healthcare costs have caused serious problems for their family's finances. The burden can be even greater if you cannot work during your illness. If your illness is terminal, you should also consider the financial situation of the loved ones you'll leave behind.
Take stock of your finances, and consider how you should proceed. A financial advisor can help you get a better picture of your money situation.
So don't just sit and struggle. Pushing forward and doing these important things is vital for anyone battling a serious illness. Pick up the phone and have a psychic chat. Doing something is always better than doing nothing.
Share This Page
---
Leave A Comment
You must be logged in to leave a comment. click here to login
Comments