---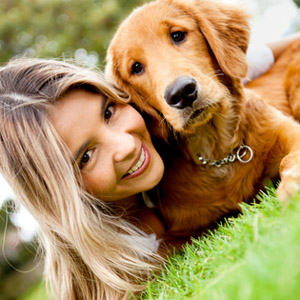 If your family is ready to add a furry, feathered, or scaled face to the mix, you have many options for adopting your new pet. Choosing a pet is a big decision, so make sure you consider your choices carefully before settling on the right one.
Your Local Pound
Most cities have a local pound where stray cats and dogs are kept. This is an excellent place to turn for a new pet. In many cases, animals who aren't adopted within a period of time are euthanized. Even no-kill shelters that do not euthanize pets often send pets to a shelter that does if they become long-term residents.
The selection of animals at your local pound is bound to turn over often. If you don't find the right pet on the first visit, keep coming back. You may also want to consider pet shelters in neighboring cities that are within a reasonable driving distance of your home.
Animal Shelters
Animal shelters are like pounds, in that they accept stray cats and dogs. Some animal shelters, like the ASPCA or Humane Society, also do other important works in the area of animal rights and protection. If you want to support one of these non-profit organizations, adopting an animal from them is one way to do so. Just make sure you're really ready for the responsibilities of a new pet, and you're not simply inspired by a tear-jerker commercial. Speaking with an online psychic can help you get to the bottom of the matter.
Pet Stores
Pet stores generally are not the best option for cats and dogs. If, however, you're looking for a different type of pet, this may be one of the only options in your area. Iguanas, rodents, and some birds are readily available through local pet stores. Don't mistake an animal's size for a reflection of its needs, though. Cold-blooded creatures require a carefully regulated environment. Salt water plants and animal are far more difficult to manage than your average goldfish.
Personal Adoptions
Local families in your area may have animals who need adopting for a variety of reasons. While it's ideal that families wait to adopt a pet until they're absolutely ready, not all do. Your local classifieds, or sites like PetFinder and Craigslist, can offer several options for adoptable animals in your area. A telephone psychic can sometimes let you know if the time is ripe for you to find a creature in your area that will help you complete your family.
Bringing a pet into your family is a big commitment. Don't rush into an adoption if you haven't taken time to consider where it will sleep, who will care for it, and how much its food and supplies will add to your budget. Do your research first to make sure you're completely prepared for this new commitment.
Share This Page
---
Leave A Comment
You must be logged in to leave a comment. click here to login
Comments