---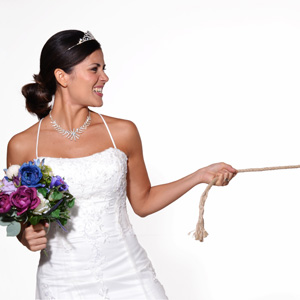 If you're looking for love or have a relationship issue, love psychics can give you guidance. They help you decide whether to take the next step in your relationship or sever ties. However, love psychics do have limitations that lead to misconceptions. Look at these four misconceptions about love psychics before you seek advice they can't give.
Love Psychics Can't Tell You Exactly Where to Find Love
Looking for the right person to date is the hardest step in finding love. Some people think love psychics can tell you exactly where to find love, but it doesn't work that way. However, they can guide you to the types of places you should look. For instance, if you only go to clubs to look for love, your psychic may suggest you start looking for love at work or school. Love psychics can steer you in the right direction to find love by looking at your hobbies and interests, but they can't tell you where you will ultimately find your mate.
Love Psychics Can't Tell You Exactly When You'll Find Love
Just as love psychics can't tell you exactly where to find love, they also can't tell you when it will happen. Some people find love in their twenties, some don't find love until their fifties, and some are never truly happy in a relationship. Love psychics can't even tell you that you will find love in the end. All they can do is help you feel content with your situation and work through relationship issues that you already have.
Love Psychics Can't Guarantee a Relationship Will Work
Many people are hesitant to take their relationship to the next level because they are afraid the relationship won't work. Love psychics can't guarantee that your relationship will have a happy outcome. However, they can help you understand why you are having hesitant feelings and help you look for the warning signs that taking the next step is a bad idea. Even if love psychics look at your astrological compatibility with someone, it's not a guarantee of a successful relationship.
Love Psychics Can't Make Someone Fall in Love with You
Love psychics have a sixth sense that gives them insight into your life. They can help you look at the big picture and make decisions that lead to happier outcomes. However, they cannot make someone fall in love with you. Love psychics can help you figure out ways to connect with someone you're interested in dating and they can help you recognize when someone is attracted to you. Unfortunately, true love is not something love psychics can predict or grant you.
As you can see, love psychics are helpful in all sorts of ways, but there are things they can't do. So, before you ask a love psychic for a live psychic reading, make sure you understand the common misconceptions so that you're not disappointed.
Share This Page
---
Leave A Comment
You must be logged in to leave a comment. click here to login
Comments