---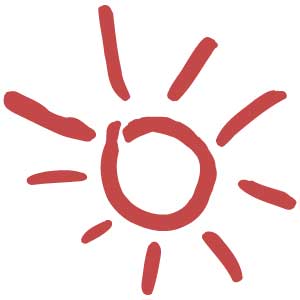 Do you ever wish that your partner would join you when you hit the gym? Perhaps he has a slew of health complications and you're beginning to worry about his well-being. Whatever the case may be, there are numerous benefits to exercising with your spouse, according to the Times Union.
For one, you'll have the emotional support you need to get through those grueling workouts when you simply feel like you don't have anything else left in the tank. Secondly, you'll be able to build on the foundation of your relationship through working together. Just because you're at the gym doesn't mean you're not bonding!
"When we're at the gym it's like a team-building exercise," Rebecca Troy, who works out with her spouse, Chris, regularly, told the news source. "There's the partnership piece. When I have Chris there, I automatically feel better, like he's supporting me and helping me do my best. Plus, it's just nice to see him."
Whether you're tired of avoiding the gym, need some motivation or simply want to see your spouse improve himself, there are a few ways you can learn to work out together on a frequent basis.
1. Be Patient
It's critical to keep in mind that you and your significant other might be at different fitness levels. For this reason, you'll want to exercise patience if your spouse needs to take it easy early on. Don't encourage him to work at the same pace as you - stick to your own personal exercise routines and simply encourage each other along the way.
2. Make It Fun
You don't have to dread your workouts, and your partner doesn't have to hate going to the gym, either. There are many methods of exercise that can bring you both fun as you look to improve your health. The Huffington Post stated that 5K runs, for instance, can give you great opportunities to get out of the gym and engage in an activity you both love - running. If this isn't your speed, think about taking a hike through the woods together instead. Perhaps you'll want to try cycling and participating in bike tours to get your fill of physical activity. Don't just stop at one idea - collaborate together to get excited about working out.
3. Create Goals
Whether you both want to lose some weight or simply improve your bodies in time for beach season, Redbook magazine recommended setting goals for yourselves before you begin. This can keep you both motivated and give you something to work toward as you begin life together as exercise partners.
If you're concerned about the health of your spouse and he isn't willing to work out, consider contacting our psychic line for additional information on the issue. Phone psychics can tell you why he truly doesn't want to exercise - perhaps he's afraid of how he'll look at the gym, or maybe he doesn't value his health. This information can help you work through the conflict in your relationship.
Share This Page
---
Leave A Comment
You must be logged in to leave a comment. click here to login
Comments