---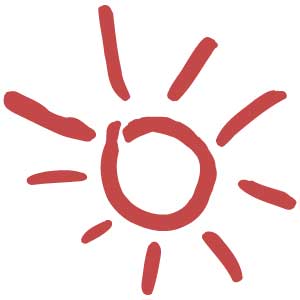 If you've been married in the past and you went through a nasty divorce, you might not be excited at the prospect of remarrying - of course, until you find your real Prince Charming! Discovering Mister Right can automatically change your outlook on love. However, it might not completely eliminate the emotional scars that came with getting divorced. As a result of your past, you may not be anxious to get married. This can put tension on your current relationship, regardless of how terrific your new partner has been.
If he's already proposed to you and you said yes, you could be enduring cold feet - a common symptom that many people feel before taking the plunge. That being said, there are a few ways you can ease your mind, move forward with your plans and leave your past behind you. Here are some tips for getting over your dreaded cold feet before the big day.
1. Don't Feel Desperate To Get It On
The Knot stated that you might feel like your sex life should be completely riveting and irresistible to you at this point in your relationship. However, that might not be the case if you're worried about your catering, ordering flowers and picking out a wedding gown. This is totally normal - don't feel obligated to hop into bed with your spouse-to-be just because you said "Yes." The time will come, and this form of cold feet doesn't have to put you on edge.
2. Understand The Potential Of Loss
Many people become scared of taking the plunge because real love often signifies the potential for real loss, according to The Huffington Post. That being said, you're not alone if you have these feelings heading into your marriage. The next step is to understand that while this is a potential consequence of falling hard for another person, you don't have to find yourself with an unhappy ending - don't assume that this is going to be similar to your last marriage. Welcome the opportunity with open arms and think of your relationship as a fresh start.
3. Remember That It's Work
Prevention magazine noted that it's critical for all couples, regardless of whether they have cold feet, to recognize that a relationship takes work. Just because you're going to say "I do" doesn't mean that you can put your relationship on cruise control. You're going to need to put an effort into maintaining your marriage every day and getting through the tough stuff. Think of it as a learning process that only helps your relationship grow stronger over time. This can help you create more realistic expectations of your marriage.
Still not sure if you're marrying the right man? Consider contacting our online psychics more additional guidance pertaining to your upcoming wedding. Our love psychics can let you know if he's truly the right person for you. In the end, you'll gain peace of mind and be able to move on without worries.
Share This Page
---
Leave A Comment
You must be logged in to leave a comment. click here to login
Comments