---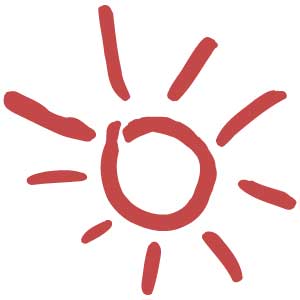 If you like where your relationship is headed with the new man in your life, you might be afraid of the situation falling apart if you've endured a rough breakup before. Depending on your baggage, you may constantly live with the fear that your relationship will come to an end due to a poor foundation. While these concerns aren't completely invalid, there are a few ways you can make sure you don't repeat the past.
"A lot of couples get bogged down with the details of life and don't regularly share their feelings with one another," Marilyn Denn, licensed professional counselor of mental health, told the Sun-Sentinel. "We may call our spouse and ask him to pick up milk or take 'Johnny' to soccer practice, but fail to connect on an emotional level."
Viewing the relationship as a completely different situation and appreciating your partner's love for you can go a long way. It's also a good idea to constantly work on your relationship to keep it strong, and one way you can do so is by making time for each other every day. Here are some tips for staying updated on your lives, even when your schedules become hectic.
1. Give Up Something You Can Go Without
If you and your partner simply don't have enough time to catch up at the end of each day, it might be a good idea to make more opportunities for your relationship. For instance, this might mean going to the gym one day fewer per week to spend an extra night with your loved one. Sacrifice and compromise are parts of a happy relationship, and they can strengthen it over time.
2. Do A New Activity Together
This tactic can be especially helpful if you feel like your relationship is getting a little stale. Think about going on a camping trip together or trying an activity such as ballroom dancing. Gaining a new experience together can do a world of good for the two of you, according to Family Life. Best of all, it can give you a new hobby to do with each other - even more reason to spend time together and create a better foundation for your relationship.
3. Make Dates To Reconnect
Ohio State University stated that creating a "date night" for the two of you can guarantee that you'll always have a chance to reconnect. Date night doesn't have to mean going out and spending an ample amount of cash on dinner - it can simply constitute sitting on the couch and having a discussion to share your thoughts and emotions.
If you're worried about repeating the past with your partner, consider contacting our psychic line for more insight into your relationship. Our love psychics can let you know how your partner truly feels about you, which can give you peace of mind. In the end, you'll feel more confident to move forward with your relationship and find new beginnings.
Share This Page
---
Leave A Comment
You must be logged in to leave a comment. click here to login
Comments