---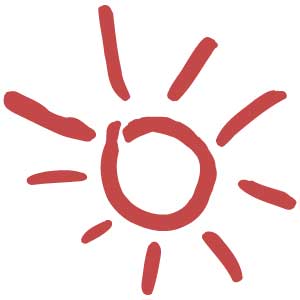 After taking advice from our phone psychics and moving on from your toxic relationship, you might feel like you're in the home stretch of your love life. However, this can quickly come to a halt if you happen to run into your ex. Once you've rid him from your life, you likely can't bear the thought of seeing him again - especially in public. But what do you do if the unthinkable happens?
This is a situation that many people have to endure, but it doesn't have to be as awkward as you might expect. Knowing that the potential exists can give you a head start. For instance, acknowledging the fact that you both go to the same movie theater every weekend lets you know that the chances are high. So what do you do about this? Here are some tips for handling that weird first encounter after you break up.
1. Take A Deep Breath And Think
This is an especially necessary step if your breakup was fairly recent and you still miss him, according to Cosmopolitan magazine. Think about why your relationship ended and how he made you feel. Stir up some of these negative emotions to encourage yourself to walk away from the situation. This is your best option if not enough time has passed since you called it quits and you need to keep your distance.
2. Find Reassurance
To prepare for the worst, it helps getting support from friends, family members and other people you trust. For example, our love psychics can let you know Mister Right is still in your future. Your friends can remind you of how caring and compassionate you are. This can all refresh your memory and boost your spirits after a breakup threatens to bring you down. Sometimes, all you need is a shoulder to cry on to regain your self-confidence.
3. Don't Take It Personally
In the event that you actually speak to your ex unexpectedly, SheKnows stated that it's best to ignore his comments. Don't take anything he says too personally to avoid leaving the situation with a bad taste in your mouth. Keep it on a casual, platonic level and try to act surprised, even if you saw him walking over from the other side of the room.
By taking these tips into account, you can overcome one of life's most uncomfortable moments.
Share This Page
---
Leave A Comment
You must be logged in to leave a comment. click here to login
Comments