---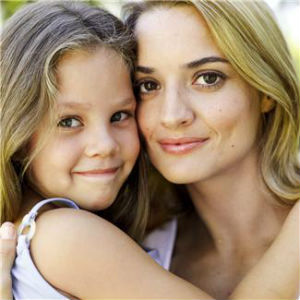 Earlier this year for Mother's Day, we held a contest on our Facebook page, asking you to share your favorite Motherly Advice.

Enjoy just a sample of the wonderful, sweet, funny and thoughtful comments we received from our Facebook fans and always remember…

#MamaKnowsBest

Motherly Advice from our Facebook Fans
1.
Trina M.
- My Mom told me to never judge anyone. Appearance is only skin deep and always give and be kind. In the end, nobody is to judge and we will reap heavens rewards. Never judge a book by its color and always give people the benefit of the doubt for you don't know what battle they are fighting alone that you don't know about.
2.
Jeannette H.
- Lock the bathroom door, it may be the only peace you get.
3.
Amber H.
- My mom told me many things. Believe in yourself. Think positive and it will happen - negativity will get you nowhere. You're number one, but respect others. And always forgive others as God forgave you.
4.
Stacie M.
- Do what feels right for you
5.
Melissa A.
- It's hard to choose just one. Always trust your intuition by not doubting your instincts. Stand up for yourself, no matter how intimidating people may be. Know when to let go of people and things that you have spiritually outgrown. Know that we are not all on the same time schedule as to when life events shall happen. For example, we all don't fall in love, get married and have kids by 30. Don't compare your life's path and timing with someone else's. Have patience and faith because it's on God's time, not yours.
6.
Ruth T.
- Life is not always so serious, sometimes you just have to go with it.
7.
Kim H.
- You can be anything you put your mind to. Also, don't try and be their friend, be a parent. Saying no once in a while is good.
8.
Kathy H.
- Don't marry a man who doesn't dance.
9.
Trina M.
- My Mom always told me to treat others nicely and never be mean to the less fortunate. To put it all into something and go for it and not to be afraid to fail. Get up and try harder. Be the best version of yourself that you can be and you will reap the rewards in the end.
10.
Susie C.
- Always be kind.
11.
Karen L.
- Remember what you put out in the world good or bad is what you get back!
12.
Jenn C.
- I learned to let each child be who they are and grow into their own unique personalities. Don't stifle their growth by pushing society's idea of who they should be on them.
13.
Meena D.
- Always believe in yourself and speak up no matter what.
14.
Laurie W.
- We teach others how to treat us with what we allow.
15.
Cindy Ann O.
- I told my kids they can do anything they put their minds to. Also, be better than me and don't ever do anything that might bring harm to another.
16.
Patrice S.
- My Mom always told me that "HATE" is a sickness. I have discovered on all avenues of my life how true that is. Never harbor ill on others for it will come back to you twofold.
17.
Juanita V.
- Don't be a follower and don't depend on anyone but yourself.
18.
Renee S.
- Mom told me no matter what, you always have a home to come home to. That always made me feel safe.
19.
Adeline C.
- Don't bother doing anything if you're not going to give it all your energy for success, because you should not blame anything or anyone if you don't work hard for it. My mother died when I was 22 and I fought to make sure she died the way she wanted, at home without anyone pounding on her chest or intubating her to prolong her pain and suffering as she passed from colon cancer at age 45. She is now one of my loving guides. I don't miss her… because she is always with me!
20.
Pamela N.
- Never trust a man who says, "Trust me" #mamaknowsbest
Share This Page
---
Leave A Comment
You must be logged in to leave a comment. click here to login
Comments