Our Feelings Are a Magnet by Psychic Carmaleena
Date 4/26/2021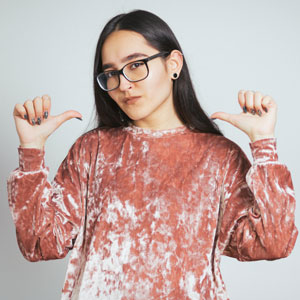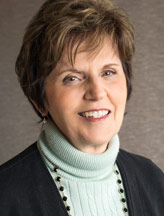 Get a Reading with Carmaleena x8689
It is Universal Law that like-minded energies must band together. Whatever feelings and thoughts we have are automatically emitted into the ether and they magnetically find similar energy. The similar, or like-minded energies, then band together and this creates our life-patterns and lifestyles.

No one is exempt from this Universal Law. Therefore, it certainly behooves us to become aware of our thoughts, feelings and actions so that we can consciously stay in a higher frequency energy mode as much as possible. Having conscious awareness is the key to obtaining peace, joy and all manner of good things.
Striving for Enlightenment
Conscious awareness simply means that we choose to listen to our feelings as well as becoming aware of what we say and do. It also means that we learn to treat ourselves, others and Mother Earth with respect, kindness and love. This process is also known as Enlightenment. And, we are living in a time where the powerful energy for creating our own destiny allows us to take this step towards Enlightenment and remain on the path each and every day.
Mindful Meditation
A good way to remain on the path is to start and end your day with mindful meditation. Meditation is an excellent tool to help you connect with your angels, guides and your spiritual source.

During your meditation, it is a good practice to purposefully focus on joy, peace, and love. Doing so will automatically accelerate your spiritual growth as well as enabling emotionally healthy life experiences. Also, it is a good practice to keep in mind that meditation is healing and certainly paves the way for positive spiritual guidance, which automatically transforms your life inwardly and outwardly.
Using the Law of Attraction
You are already living and using the Universal Law of Attraction. Every human on earth is living this practice. But, in order to utilize the gift for our benefit we must adhere to consciously guiding our life in a positive manner.

Furthermore, humans are now being offered detailed insight about how this Law works so we can make informed decisions about creating our lives. In order to create a positive life, we must learn to release as much negativity as possible. And the key to learning to release the negativity is learning to incorporate a peaceful existence on a regular basis.
Accentuate the Positive
In order to accelerate your positive lifestyle, start recognizing when positive things show up in your life. The positive outcomes don't have to be monumental. The small things are just as noteworthy and just as important.
By acknowledging that you see things happening for the good, gives your angels and guides permission to shower you with more and more guidance. Remember, our angels don't want to overwhelm us with too much all at once. So, recognizing that positive shifts are happening allows the pathways to open up so that more of the same can show up in your life.
Start today by feeling and thinking about the desires of your heart and envisioning the best outcome. This is a life changing way of living. You will be glad you made the shift.