The Moon and Mom - How Her Light Touches Your Life by Psychic Suzi
Published Date 5/11/2018
Category: Astrology
---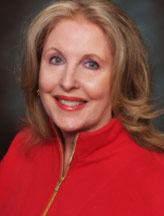 by Suzi x8046
In honor of Mother's Day, I'd like to take a special look at astrology and its connection to motherhood!

The moon a powerful planet is tied to your daily emotional tides that ebb and flow. The moon is also your face and personal drive and response to life events. But more important, the moon is how YOU see your mother. It is not tied to her sun sign or even how others see her. Your moon sign is your exclusive view or perception of what she brings to the table in your life.

For a woman the Venus/Moon aspect shows her relationship with mom and the Mars/Moon connection reflects a man's relationship with his mother.

Let's take a look at your astrology sign and rising sign (by the minute of your birth) and see how Mom's light touches your life.
EARTH SIGNS: TAURUS – VIRGO - CAPRICORN

TAURUS: Mom's reflected light brings energy and conversation to the table. She brings concepts, ideas and the importance of education, learning and travel to expand or grow your options.

VIRGO: Mom's reflected light points to a more independent mother. She encourages you to stand on your own two feet and she helps with an open hand to reach for your dreams.

CAPRICORN: Mom's reflected light here brings tradition and at times can be firm. She sees the future through the past by showing the importance of security that can grow over time. Despite her traditional approach, there is always an underlying sweetness that supports.
AIR SIGNS: GEMINI – LIBRA - AQUARIUS

GEMINI: Mom's reflected light brings someone who builds your self-esteem. She will encourage you to have a plan and grow your personal resources.
LIBRA: Mom's light here indicates someone who is very career oriented herself and could push you in that direction. She could even have been or could be in the limelight. She adds to your ability to make a good impression and improve your career status.

AQUARIUS: Mom's light pushes through to you to go for the top job. She wants to see you build success which she sees as your power in the world.
WATER SIGNS: CANCER- SCORPIO- PISCES

CANCER: Mom's reflected light is all about you. She loves in a big way! Perhaps she over does it but never without your best interest at heart. Her sheer force of will could nudge you to heights you never even thought were possible.

SCORPIO: Mom's reflected light is all about bringing the best education to your life. She could also be a deeply spiritual person with strong beliefs on life.

PISCES: Mom's reflected light adores her children and can often put them ahead of her own needs. She enforces the idea of no boundaries, taking life as far as you can, and doing anything to support your personal dreams.
FIRE SIGNS: ARIES- LEO- SAGITTARIUS

ARIES: Mom's reflected light is very strong on giving you security with family first motivation. She can overdo it sometimes but her quest is always from a good heart.

LEO: Mom's reflected light comes to you from her intuition and not always in a way you can see. She brings gifts to you from past lives. As a truly sentimental individual, she really believes in you.

SAGITTARIUS: Mom's reflected light brings you insight about business, money and personal power. She will encourage you to go for it, even having your own business. She likes to go big.

Happy Mother's Day to all the Mom's and Mom's-To-Be!

- Suzi x8046
Share This Page
---
Leave A Comment
You must be logged in to leave a comment. click here to login
Comments