---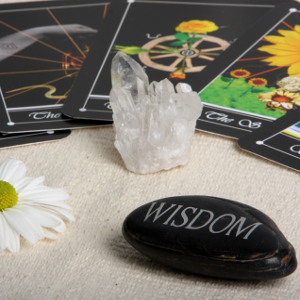 Would you like to see into your future? A clairvoyant can help you do just that. If you've never had a tarot card reading you are missing out. Talking with a live psychic and having a reading can transform your life in at least six ways.
1. Tarot readings for your love life can be a game changer.
If you are in a new relationship or a relationship just ended, you probably have a lot of questions. A tarot reading can answer some of the questions you ask yourself. Perhaps you wonder if your new beau is "the one". Find the answer along with mysterious revelations about what your future holds with your new guy.
2. See your past, present, and future all at once through a tarot card reading.
Maybe you have contemplated a job change or thought about returning to school to complete a higher level degree. A tarot reading can help you understand where you have been and where you are going with more clarity. Chat with a psychic online for more information on how a reading can transform your future.
3. Tarot readings help people move on after a tragic event.
Much like meeting with a psychic, a tarot card reading can help you make peace with something heartbreaking. Perhaps you lost a love one or you have recently received some unexpected bad news. A reading can help you make sense of the tragedy so that you are better able to move forward in a positive direction.
4. Tarot readings reveal secrets that otherwise remain buried.
Have you ever wondered about you lucky number? Numbers are important. The number and significance of that number is revealed through a tarot reading. Once you know your lucky numbers, who knows, maybe you will win the lottery, become rich, and retire wealthy before you turn 40.
5. Tarot readings do not determine fate but can help you choose wisely when faced with a fork in your road.
A reading will show you where roads may diverge and what will be your best option when they do. Your future and decisions you make along the way remains in your hands. Tarot readings become a great tool in decision-making when the forks occur.
6. Tarot readings empower you.
Knowledge is power. You will begin to understand small things that occur in your life, revealed through the reading. Recognizing these small things and their significance guides you in your next steps. For example, if you hear you will meet a blue-eyed stranger in a coffee shop and you bump into one three weeks later, you will be more apt to start conversation by understanding the significance of the random meeting.
If you have never had a tarot card reading its time to get one. Make it a girls night out and take a friend. Who knows what you will learn about your future.
Share This Page
---
Leave A Comment
You must be logged in to leave a comment. click here to login
Comments