St. Patty's Day Luck Based on Your Sun Sign by Psychic Suzi
Published Date 1/2/2020
Category: Astrology
---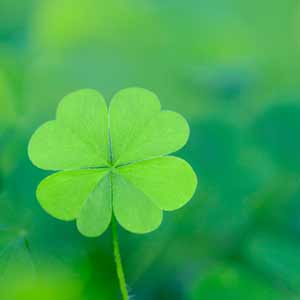 St. Patrick's Day brings to mind the luck of the Irish—leprechauns and shamrocks abound. But did you know that everyone has special luck wired into their astrology chart? Luck and protection, like special angels, bring unique blessings throughout your life. It could be luck getting a job or inheriting special talents to maintain a sparkling public image. These are gifts that you've earned in this lifetime.
Let's take a look at your sun sign and if you know your rising sign (by the minute of your birth), read that one too.
THE WATER SIGNS: PISCES – CANCER – SCORPIO

PISCES: You're lucky socializing and are blessed with a charming public image. Currently you're lucky with dating/romance and children with maybe a baby in your future.

CANCER: You're lucky finding work and managing your daily obligations. Currently luck smiles and enhances your personal image allowing you to make lucky first impressions.

SCORPIO: You're lucky with your personal resources and self-made money. Currently good fortune smiles on your long distance travel education and helps with legal matters.
THE FIRE SIGNS: ARIES – LEO – SAGITTARIUS


ARIES: You're lucky with people from foreign countries and your life philosophy. Currently lucky blessings come to you from "The Clan" family which includes land/home purchase/sale or expansion, adding to your security.

LEO: You're lucky taking a gamble either at the casino or betting on a long shot deal. You're also blessed with gifted children. Currently luck is active behind the scenes with an angel on your shoulder as inspiration, which could be priceless and powerful over the summer.

SAGITTARIUS: You're your own good luck with your positive outlook that anything is possible—your personal mojo. Current luck is active with other people's money/resources where loans could be granted or a windfall could come your way over the summer.
THE EARTH SIGNS: TAURUS – VIRGO – CAPRICORN


TAURUS: You're lucky with other people's material resources through investments or inheritance. Currently luck is smiling at a car purchase or a fun trip with kin (aunts/uncles/ cousins).

VIRGO: You're lucky through family including inherited talents, land/real estate, and generous aunts and uncles. Currently luck is shining on your career status/talents and lifelong hopes, wishes, and dreams could come into view this summer.

CAPRICORN: You're lucky in hidden ways through hunches and intuition, working behind the scenes. Currently you have good fortune with business contracts/contacts and meeting a possible marriage partner over the summer.
THE AIR SIGNS: AQUARIUS – GEMINI – LIBRA


AQUARIUS: You're lucky with uncanny timing, friends, and a sterling public image. Currently good fortune is smiling on your career/daily routine, plus the good support system you need to reach for the stars.


GEMINI: You're lucky when you partner/team up with others. Also protection comes from professional people like doctors/lawyers. Currently luck is boosting your self-esteem and helping to increase income/personal resources.
LIBRA: You're lucky with speech/words and gifted with writing/promotions. Also generous family can bring blessing to you. Current good fortune brings you lucky connections when you socialize and kudos for a job well done.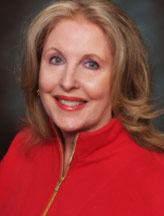 By Suzi x8046
Share This Page
---
Leave A Comment
You must be logged in to leave a comment. click here to login
Comments