Lovers and Friends - How Does Your Astrology Sign Define Your Relationships by Psychic Suzi
Published Date 2/8/2019
Category: Astrology
---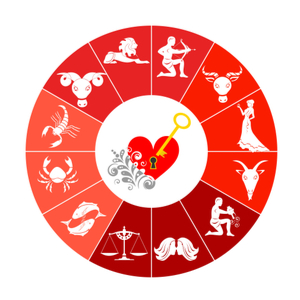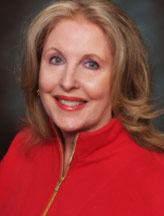 Get a Reading with Suzi x8046
Thanks to today's modern technology, we live in a time where some people considering texting back and forth being in a relationship, while others need an in person daily warm fuzzy connection.

How do you see relationships? Is it the sexy sparks, being best friends/companions or perhaps that special mental connection shared by two special individuals?

Each element goes after relationships in a different way and every zodiac sign is unique in their approach and understanding. Knowing this helps us with our relationship expectations.

Look up your sun sign and rising sign (by the minute of birth) to discover your personal style and perspective as well as your friends and lovers.
AIR SIGNS: AQUARIUS – GEMINI - LIBRA
Air signs by nature are mental creatures. They like to think it over and can seduce with their words as they get to know you.

AQUARIUS:
FRIENDS: They are treated like family.
LOVERS:
They invented friends with benefits.

GEMINI:
FRIENDS:
They are great social butterflies.
LOVERS: They are playful but flirtatious and very charming.

LIBRA:
FRIENDS: They are fun elegant social companions.
LOVERS: They are deeply romantic expecting one-on-one only.
WATER SIGNS: PISCES – CANCER - SCORPIO
Water signs are by nature are emotional creatures. They can test relationships because of trust issues. They are sensitive, protective and take a while to get close but can love profoundly.

PISCES:
FRIENDS: They are caring thoughtful and unconditionally supportive.
LOVERS: They are highly romantic and love the dream of idealistic love.

CANCER:
FRIENDS: They are generous, funny and protective.
LOVERS: They need exclusive relationships to flourish. They love to spoil their love.

SCORPIO:
FRIENDS: They are quite intense but great to have in your corner when the chips are down.
LOVERS: They need an exclusive relationship and expect total commitment. Highly sensitive and sensual.
FIRE SIGNS: ARIES – LEO - SAGITTARIUS
Fire signs are spiritual, passionate creatures. They often respond quickly to attraction without thinking it through.

ARIES:
FRIENDS:
They are more fun to be with enjoy and sharing their adventures.
LOVERS: They adore the chase and can sweep you off your feet but can cool after the newness wears off.

LEO:
FRIENDS:
They are loyal, encouraging and sincerely supportive.
LOVERS: They are devoted, loyal and need one-on-one relationships to have a content heart.

SAGITTARIUS:
FRIENDS:
They are travelers and enjoy sharing life's journey.
LOVERS:
They love with an open hand but enjoy long term companionship.
EARTH SIGNS: TAURUS – VIRGO - CAPRICORN
Earth signs are physical creatures and move slowly towards their relationships. They are excellent at growing into relationships.

TAURUS:
FRIENDS: They are excellent staying the course, steady, fair and the best for long term.
LOVERS:
They are tender, romantic and steady that endures over time.

VIRGO:
FRIENDS: They are kind, thoughtful and great at fixing problems.
LOVERS: They are surprisingly sexy and ever thoughtful of their lovers needs.

CAPRICORN:
FRIENDS: They are a bit conservative but very trustworthy and thoughtful.
LOVERS:
They savor love with a devoted passion looking at long term commitments.
Share This Page
---
Leave A Comment
You must be logged in to leave a comment. click here to login
Comments