Happy St. Patrick's Day - Check out your Luck for 2015 by Psychic Suzi
Published Date 3/17/2015
Category: Astrology
---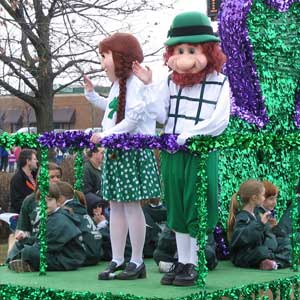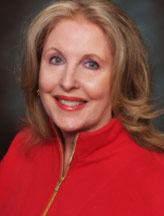 by Suzi x8046
St. Patrick's Day, March 17th, is a wonderful time to see where LUCK smiles on you. Each year the angel of luck and protection moves around your astrology chart. It allows you to make the most of special highlighted areas where luck touches your life. Just look at your Sun Sign or rising sign (by the minute of your birth) and DISCOVER YOUR LUCKY SPOT!
WATER SIGNS: PISCES – CANCER – SCORPIO
PISCES: Luck smiles on your 9-5 work, personal obligations, and your overall health. A lucky break may open doors and important people could extend a helping hand.

CANCER: Luck grants an increase with your income and it also has the ability to increase personal resources. Self-confidence enhances your productivity.

SCORPIO: Luck improves your public image and status helping career advancement. Praise for a job well done inspires bigger accomplishments for you.
FIRE SIGNS: ARIES – LEO – SAGITTARIUS

ARIES: Luck opens the door to take a gamble in a creative way. Lucky chance meetings could change your personal romantic life this year. Near a casino? Throw in a coin (or two) for extra luck!

LEO: Luck smiles on your personal charm and protects your body. Before summer's end, watch for a possible windfall that will affect your personal resources from cash to personal items. Any work changes this year will grow your career.

SAGITTARIUS: Luck points to an adventure through travel that could prove very educating. Your outlook on life could change in a twinkling. An elder family member has a gift for you. Enjoy the surprise.
EARTH SIGNS: TAURUS – VIRGO – CAPRICORN
TAURUS: Luck smiles on your home and family. Aunts, uncles and cousins could reveal a family secret that will benefit you in years to come. A well timed investment that you take a chance on will pay off in the long term.

VIRGO: Good luck from behind the scenes helps with serious long term choices that you will need to make later this year. Protection tied to legal documents, lawyers and advisors are a blessing this year. By year end, smiles will fill your days.

CAPRICORN: Luck grants insight and help with important banking matters. Sound guidance offers help for the future. Your view point expands through travel and family when you least expect it.
AIR: GEMINI – LIBRA – AQUARIUS
GEMINI: Luck is your travel compass. Here short trips are highlighted. Watch out for a good deal for a new car by summers end. This fall your home could expand either by adding either a new roommate, a major redecoration or even a move.

LIBRA: Luck comes to you from friends, groups and organizations. A wish could be granted. Any job started this year brings luck and long term growth.

AQUARIUS: A lucky contract could come your way. Marriage could be in your future with a lucky supportive match. An unexpected turn of events drops a surprise windfall in your lap by late fall.
Share This Page
---
Leave A Comment
You must be logged in to leave a comment. click here to login
Comments