Happy New Year - Your Astrology Signs' Lucky Numbers for 2017 by Psychic Suzi
Published Date 1/3/2017
Category: Astrology
---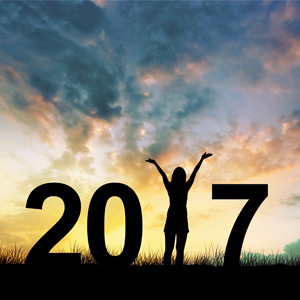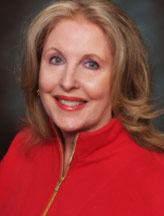 Get a Reading with Suzi x8046
Each year we cross into a universal New Year that activates a lucky number for each astrology sign. This powerful vibration spreads its magic over the entire year from January to December. This special luck brings surprise elements of chance and change invigorating your life throughout the year.

Discover your sun signs Lucky Number for 2017. Enjoy the fun and sparkle it brings into your life.
Earth Signs:

CAPRICORN LUCKY NUMBER: 2
Partnerships both personal and professional are spotlighted. Women hold a special place in your life this year being helpful in building a strong foundation for your future goals. Don't let the little stuff get to you, it's all about patience.

TAURUS LUCKY NUMBER: 6
A great year to turn health issues around from a better diet to a more balanced daily life. Your home is your haven. You may find that friends are more like family with their levels of kindness and support.

VIRGO LUCKY NUMBER: 1
Important people are watching you and will see your natural talents. Be true to yourself and believe in yourself. You will find others will open doors for you as well. New beginnings smile at you this year.
Air Signs:

AQUARIUS LUCKY NUMBER: 3
Your creative, unique, original ideas take flight this year. Out of the blue contacts are laced with luck and good timing. What you say, how you say it, and when you say it will affect your reputation… in a good way!

GEMINI LUCKY NUMBER: 7
Flashes of insights bring amazing outcomes. Trust those quiet moments as your angels whisper to your heart and guide important decisions in your life. Taking an unexpected class could bring you in contact with someone that could change the direction of your life.

LIBRA LUCKY NUMBER: 11
This year's special high vibration brings into your life wisdom and the gift of accomplishment you hadn't thought was possible. Your personal power is enhanced by teaming up with others. Patience and kindness move mountains.

Water Signs:

PISCES LUCKY NUMBER: 4
This year is about building the life you really want. Hard work and patience are your right and left hands. The foundation you put together will be strong enough to sustain you for years to come. You are stronger than you think as you gain more personal security.

CANCER LUCKY NUMBER: 8
It's all about the money flow in your life that covers your income and other people's resources that will improve your life. Look out for a job raise, promotion or a possible small money windfall. Good money choices are important so plan well as prosperity smiles at you!

SCORPIO LUCKY NUMBER: 33
You have the power to manifest big goals and dreams in a winning way. Brilliant insights and ideas help you ride the current of success to the top. Be more trusting of your own GPS and most of all believe in you and know the universe is backing you all the way.

Fire Signs:

ARIES LUCKY NUMBER: 5
Expect the unexpected this year as you will thrive in this exciting landscape. Blaze a new trail, take those original concepts and watch them grow. This is the year to toot your own horn as people will see the best of you and promote you upward with your career. Travel is lucky for you this year.

LEO LUCKY NUMBER: 9
This year you have come to a crossroads and need to decide what stays and what goes. This covers all areas from old clothes to outdated jobs and even toxic relationships. A special cleansing is happening making you stronger and able to move confidently move forward. You could be honored for a job well done. Friends are the kindness in your life helping you through all these changes.

SAGITTARIUS LUCKY NUMBER: 13
This mystical number brings unique blessings of creative new beginnings. Watch for deep inspirations. Trust your hunches, dreams and chance meetings. You could have a small windfall which could manifest either in cash or the right connection that turns your life around.
Share This Page
---
Leave A Comment
You must be logged in to leave a comment. click here to login
Comments