Happy New Year - Your Astrology Signs' Lucky Numbers for 2016 by Psychic Suzi
Published Date 1/1/2016
Category: Astrology
---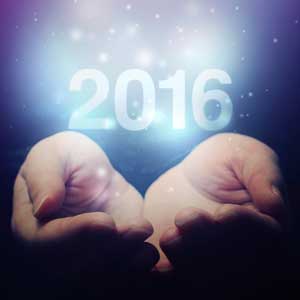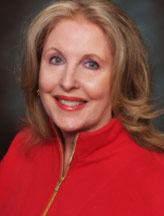 Get a Reading with Suzi x8046
Each year we cross into a universal New Year that activates a lucky number for each astrological sign. This powerful vibration spreads its magic over the entire year from January to December. This special luck brings surprise elements of chance and change invigorating your life throughout the year.

Discover your sun signs Lucky number for 2016. Enjoy the fun and sparkle it brings into your life.
Earth Signs:
CAPRICORN LUCKY NUMBER: 1
2016 brings super energy to strike out on your own and blaze a new path. It's an excellent time for being true to you with original ideas. You are granted the power to lead!

TAURUS LUCKY NUMBER: 5
Look for surprises, sudden twist and turns. It's a lucky year for traveling and taking a gamble. Your flashes of intuition are amazing, trust in them!

VIRGO LUCKY NUMBER: 9
Friends bring gifts into your life. Dreams could rise to reality as you are honored for a job well done. Long distance travel brings a lucky encounter.
Air Signs:
AQUARIUS LUCKY NUMBER: 2
Who you partner with this year can help open doors for you. Your unique style helps raise your status. Patience and kindness move mountains this year.

GEMINI LUCKY NUMBER: 6
Work with the local community warms your heart. Random acts of kindness produce good karma for you this year. Family grows in a positive way.

LIBRA LUCKY NUMBER: 10
Career recognition and your public image can bloom in 2016. The limelight smiles on you with new responsibilities. Smart insights win the day for you.
Water Signs:
PISCES LUCKY NUMBER: 3
Creative ideas and important social contacts help your career to fly. By turning over a new leaf, you will shine and boost your confidence. Smile… it's all good!

CANCER LUCKY NUMBER: 7
Whispers of intuition will prove insightful and accurate. Step out of your comfort zone this year. You are guided by angel wings for brave new changes that make you stronger.

SCORPIO LUCKY NUMBER: 11
Prepare for excitement and enhanced personal power tied to a passionate dream you have. Working with others will improve the world as you see it and result in wonderful rewards!
Fire Signs:
ARIES LUCKY NUMBER: 4
2016 brings good fortune as a building year brink by brink. Your innovative insights fast track a brighter tomorrow. Stay the course… you are already ahead of the pack.

LEO LUCKY NUMBER: 8
It's all about the money world this year that includes windfalls, raises and promotions. Look at what you do and who you do it with and be true to you. Put together the life you really want and believe anything is possible!

SAGITTARIUS LUCKY NUMBER: 12
Use this wonderful creative number energy to inspire and motivate the world. Short trips could be lucky for you. Watch out for contacts that rise your profile and increase your bank account.
Happy New Year from Everyone at Psychic Source!
Share This Page
---
Leave A Comment
You must be logged in to leave a comment. click here to login
Comments