---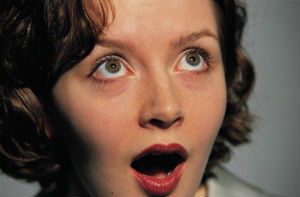 Spiritual beings who once roamed this earth are all around us. Whether you believe in ghosts or not, it's good to be prepared in case you ever have an encounter of the spiritual kind!

Don't Panic
Fear and panic can be a natural reaction when we are faced with the unexpected, especially if we knew them in another life! When faced with a spirit, remain calm and steady. This may be your first encounter with such a thing, so you should feel privileged. Remember, more times than not, ghosts are not hear to harm you.

Ask What they Are Here for
If you can keep your wits about you enough to communicate with them, you may be able to find out why they are here. Do they have unfinished business on earth or have a message for someone that you may be able to help with. A response is not guaranteed, but why not give it a shot!

Take note of Everything!
In the excitement of the moment, documentation may be the last thing on your mind! Remember, not everyone experiences this level of interaction with spirits, so taking note of the chain of events is important, especially if communication happened. Try to write things down, the way the room smelled, what you were doing previously, where the spirit showed up and what happened. It will be worth it so you can go back and examine things.

Need more information about your encounter? Talk to a Psychic Medium today!
Share This Page
---
Leave A Comment
You must be logged in to leave a comment. click here to login
Comments