Understanding and Embracing the Three cards of Death in the Tarot (Part 2) by Psychic Sara
Published Date 1/18/2013
Category: Psychic Topics
---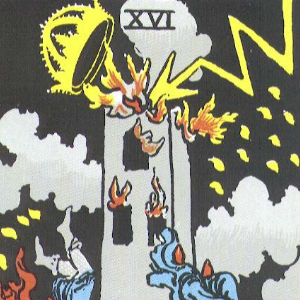 As discussed in Part 1, the Death card is the Tarot card of transformation and rebirth. It is an internal ending to a way of being, emotionally and/or
spiritually, that opens us up to new beginnings and growth. In contrast the Tower card signifies an ending or death that is external. In the Tower card we see a tall tower, reminiscent of the infamous Tower of Babel, which symbolized materialism and greed, and we see a big bolt of lightening striking the tower and setting it aflame. This is a death of something in our material and physical world.
This could possibly mean a physical death, but usually it indicates a tearing down of some sort of structure in our lives. This could be literal, such as a
change in home or house structure, a change in job or work place, a change in social structure, and so forth depending on what else comes up in the spread and reading, and the person the reading is done for. It could also mean a change or ending to a mental structure that affects how we go about our daily external lives.
The Tower symbolizes a tearing away or deconstruction of something in our lives and external world that is usually already on unstable ground. However, the ending that comes will open the way for something new, and better, to come into our lives.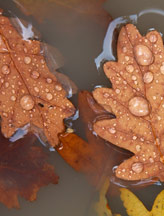 by Sara x7274
Share This Page
---
Leave A Comment
You must be logged in to leave a comment. click here to login
Comments