---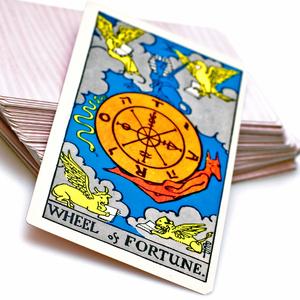 A Tarot Reading can provide insight into a number of different issues due to the versatility of the cards. Depending on the layout and spread your Tarot reader uses, the cards reveal different meanings. But how can it help you? Take the quiz below to see how a Tarot Reading could help!

When you're confused about a work situation, you:
Clam up and hold it in, hoping it gets better.
Vent for hours to your friends.
Get a Tarot Reading, where a Chariot card is pulled which symbolizes confidence, thus giving you the sign to ask for that raise!
After a second date with someone you met online, you want to know what's next, so you:
Fret about it all night, running through situations in your head until it's morning!
Call him the next day, but hang up because you're not sure if it's too soon to call.
Call a Psychic, who pulls the Lovers card in a Tarot Reading, which represents love, choice and harmony, giving you the reassurance you needed!
You've been in a rut lately, so to deal with your angst, you:
Start journaling to put all of your worries down on paper.
Make an effort to get out of the house more often, even though it's easier to stay in!
Try a Tarot Reading, where a Two of Swords is pulled, indicating you're faced with two opposing ideas, so urges you to make a decision (which can often be the hardest thing to do!)

How could your situation benefit from a Tarot Reading? Call one of our gifted Tarot Readers to find out!

Share This Page
---
Leave A Comment
You must be logged in to leave a comment. click here to login
Comments