Psychic Ivy Retires After Over 15 Years of Service!
Published Date 2/6/2015
Category: Psychic Topics
---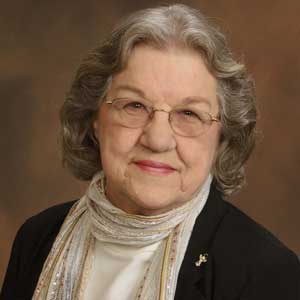 Psychic Source sadly says farewell to one of our longest active psychic Advisors. After over 15 years on the service, Psychic Ivy (x7325) has made the difficult decision to retire. She will be missed by everyone who has ever had the pleasure of working with her or getting a reading from this most gifted Advisor.

Ivy first joined the Psychic Source family in 1999 and quickly became one of the most requested Advisors on the line.

"Ivy is always a pleasure to speak to and her customers loved her," reflects Lauren, a Psychic Source staff member. "She was one of those people who is just very easy to talk to."

"I am certainly going to miss Ivy," says JoClare, Talent Manager at Psychic Source. "Ivy is a staff favorite and has been a pleasure to know and speak with over many years of service with Psychic Source. I wish Ivy a happy retirement and good health."

Ivy's customers were many and loyal.

Enjoy a small sampling of the vast amount of positive reviews showered upon Ivy over the years:
•

"Ivy is my #1 reader. She is so accurate I get chills when I talk to her! Very honest and direct, yet kind. Wonderful." –

Reenabugs

•

"Very helpful. I appreciate the truth she gives. Ivy doesn't sugarcoat." -

Kj2012

•

"Ivy was very clear and on point. She was very easy to talk to and had a compassionate way of communicating." -

Cinalex

•

"She is a sweetheart. [Ivy] is the nicest person I have talked to. She answers your questions thoroughly." –

Gailkrav

Ivy's gifts have had a positive impact for so many of our customers over the years, but the experience of Robert back in 2012, really stood out:

"Ivy is an excellent psychic. From her reading, I feel I have the knowledge and confidence I need to find a better job. I now have a timeline. Also, she picked up on a roommate situation right away and knew things not possible except through real psychic knowledge. I feel she's one of the best psychics I've spoken with (and I've spoken with a lot over the years). Thanks for the reading, Ivy!"
Everyone at Psychic Source would like to thank Ivy too, for her many years of service with us. We wish Ivy all the best for a
happy, healthy and enjoyable retirement.
She has certainly earned it!
If you were a customer of Ivy, you may also enjoy a reading from any of the following Psychic Source Advisors:
Kay x7102
Maize x7124
Vicki x7192
Kumari x7530
Share This Page
---
Leave A Comment
You must be logged in to leave a comment. click here to login
Comments