Loving a Leo Man
Date 8/18/2020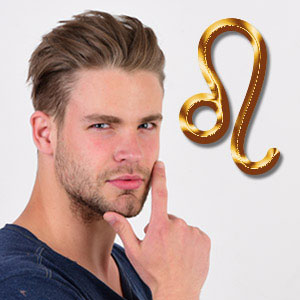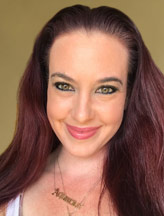 By Iris x3493
Summer has come into full bloom as we take a closer look at the astrological sign of Leo born between
July 23rd- August 22nd.
Leo is symbolized by the Lion, representing strength and courage. The Leo man is ruled by the Sun which carries the vibrational frequency of self-expression, self-confidence, and pride. At this stage in life, the soul now understands his self-image and makes a vow to direct his masculine energy into getting what his heart and soul desires.
The Leo man has the heart of a lion. He has strong sexual urges and a passionate fiery demeanor that exudes confidence into the world, embracing his true strength and individuality. The world is now his stage and he will perform for all to see his true king like behaviors. He is very romantic in nature and extremely sexual, so has no problem pursuing women and having lustful relationships. However, he really desires a woman that will stand by his side and give him the respect he feels he deserves as a king. He has immense courage and a heart of gold so he can be very loyal and protective with the right partner.
What is Love to a Leo Man?
Love to a Leo man is shimmering romance and the fulfillment of desires, beauty and ideals. The lion gives affection and love generously to his romantic partner because it gives him pleasure and he is in love with love itself. The Leo man does demand respect from his lover as they feel love should be equal. He believes strongly in respect and showing gratitude, yet he will not choose to sacrifice for love; it is more about honoring thyself. If they feel they have to humble themselves for a partner, they can feel outraged as this is not who they are or what they do. The Leo's dynamic personality is warm, generous, noble, strong, and loyal. They also take on the leadership role of being a dominant masculine energy so they can tend towards being controlling at times in a love relationship. They are ruled by the Sun which symbolizes great vitality and passion. At the same time, they are ruled by their egoic mind which can give them negative qualities of being overly dominating, manipulative, arrogant, having false pride, or even being promiscuous.

The Leo man likes to maintain an image of superiority and self-respect so he will have to learn how to create a balance between being in his power but taming the beast within. Love to a Leo man can be deeply spiritual if he feels connected to you emotionally or on a sexually intimate level. However, he has to feel who you truly are on a soul level and connect with you emotionally to have that deeper love that he craves. It is truly about honoring each other and respect above all for the Leo man as he will protect you and be completely loyal if you are trustworthy.
Sexual Behaviors and Attitudes of the Leo Man
The Leo man is a brave, dynamic personality who loves being the center of attention. He enjoys affectionate displays of love and will go to great lengths to please his partner. He is both spontaneous and playful in the bedroom. The lion enjoys having sex at least 3-4 times per week and if not occupied or has something on his mind, will think about sex several times a day. Leo's love foreplay and will spend anywhere between 20 minutes to an hour on foreplay and getting you all worked up and excited. He is an active fire sign who takes the initiative, so he also enjoys quickies with lots of passion and excitement. The Leo man is more of a night owl so he prefers sex in the evening, but honestly any time of the day or night he will agree to sexual intimacy.
The Leo man would prefer a new relationship to become sexual within a few weeks after getting to know you, but he is not pushy and will wait until his partner is ready to take the lead. He would rather have some kind of a relationship with the woman if they are sexually intimate otherwise it will not suit him. Leo at heart is a romantic man, who idealizes love but will not become sexually tied to a woman if there are no emotions involved. He does believe that sex is sacred and is a deep spiritual bond between two people at its deepest level. The Leo man believes that sharing emotions with another puts him in touch with himself as well as being fully connected emotionally with his partner and seeing them for who they truly are.
What Qualities Does the Leo Man Look For in a Woman?
The Leo man looks for a woman that has a mind of her own and has a strong sense of identity and security within herself. He likes a woman who is not only beautiful but has an intelligent, energetic personality and is self-assured. He is most attracted to a romantic partner who values her body and worth. He observes her body proportions and how she takes care of herself as this shows him that she honors and respects her temple. The Leo man looks for a woman that is easy to get along with but is also warm, friendly, and self-confident with who she is. He is a lion after all, so this King wants a Queen who is equally compatible to him.
The Leo man looks for a winning personality, good looks, but most importantly a great personality that shows she is as loving and affectionate as he is. He has considerable energy and passion, so he is looking for a romantic partner that matches him and has both beauty and brains. He is most attracted to women that have definite ideas and are strong in their convictions.
Leo Turn-Ons:
- Great personality
- Warm/friendly
- Beauty
- Proportional, in-shape body
- Intelligence
- Energetic/dynamic
- Good teeth/smile
- Definite ideas about things
- Easy to get along with
Leo Turn-Offs:
- Arrogance
- Weak or clingy
- Always wanting to be right
- Overbearing
- Stupidity
- Excessive weight
- Dependency
- Rigidity
- Bad hygine
Dating a Leo Man:
When dating a Leo man, he is an entertainer, so he enjoys performing for his lover and being in the spotlight. He enjoys going out and being active with attending museums, theatre shows, concerts, movies, comedy shows, dinner and cocktails, and sightseeing. He craves excitement and adventure on dates so even spontaneous and surprising events can be really fun and enjoyable for both parties. The Leo man is very romantically affectionate in public so he will display acts of holding his partner's hand, kissing in public, or even standing close to you and observing you while talking. He will let the world know that he is with you (and only you) which is an amazing feeling that will make you feel very special being with him.
The Perfect Date:
The perfect date for a Leo man would be any activities that are fun and adventurous such as: Live concerts and bands, romantic dinners and sightseeing in the city, shopping or going to a museum, theatre shows, and just spending quality time getting to know his romantic partner. He is quite frisky and sexual so spontaneous sex or acts of intimacy will bring this lion much excitement and pleasure to his soul. Above all, the Leo man is a performer, so he loves to be entertained whether it is through a laughing at a comedy show or going for a long romantic walk while holding hands. The Leo man is a flirt and will be charming. He is not trying to manipulate the situation or you, he just enjoys making the experience interactive and fun. He is very self-confident, so on a date he expects a woman to be proud to be in his self-illuminating presence and delight in his energy and enthusiasm. In return, he will be equally appreciative of his partner and show great love and affection by being attentive to her. The Leo man wants to have a strong dynamic relationship with his partner where there is loyalty and respect but also a deep spiritual connection and true love.
Famous Leo Men:
- Robert De Niro
- Barack Obama
- Dustin Hoffman
- Antonio Banderas
- Matthew Perry
- Bill Clinton
- Arnold Schwarzenegger
- Woody Harrelson
- Robert Redford
- Shawn Mendes
- Mick Jagger