---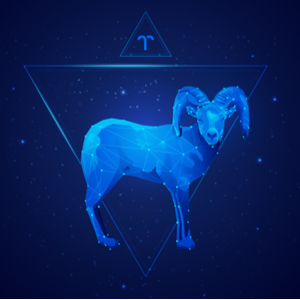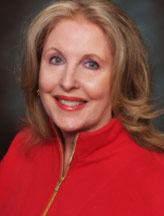 By Suzi x8046
The Sun entered Aries on 3/19/2020. Aries bring into our lives a sense of adventure, excitement and love of a challenge. They are sometimes better when they fly solo and can be very charming and dramatic… after all Aries rules James Bond. Excellent in an emergency, they can think fast on their feet. They are one of the best trail blazers as Aries is the first sign of the zodiac and not afraid to try something new.
If you happen to have a lot of Aries in other planets, it points to a life where it is really more about you than others. It is important to understand this does not mean it is "ME" all the time, but their lesson is more about self-reliance, growth and progress, though they are be known to be charming partners once you understand this factor.

This year big career and status changes will add a boost to your bank account. It is important to trust your hunches and feelings as your intuition is extra sharp at this time.
MONEY and CAREER
You are going through what may feel like LOTS of shifting sands, but this is all about a deeper transformation for your career path and how the world sees you. This process lasts through 2020 and beyond. You may work for a company that you have outgrown, or you may feel it is time to step up to do work to make the world a better place. Your dreams need a firm foundation. Plan on searching your soul for the best way to move forward. Your bank account will be lively with perhaps a surprise raise or a better position, but it is important to at least begin a pathway to your big dreams. The doors will really start to open next year.
Lucky Money Dates: 3/19/2020 - 4/4/2020 and 11/22/2020 - 12/15/2020
LOVE and ROMANCE
Though this is a busy year overall, there will be time for romance. Later this year over the holiday season, a friend could become a lover, or you could be introduced to someone that you find very exciting. This person is accomplished in business and they will intrigue you. It will start with a conversation, but the love light will step forward and off you go. It is certain to not be boring... enjoy!
Lucky Love Dates: 8/8/2020 - 9/5/2020 and 10/28/2020 - 11/21/2020
HOME and FAMILY
This year you will be looking into home and land possibilities. Pace yourself as it appears to take some time before you find just what you are looking for. This busy year a home could be a haven for you to regroup every now and then. Family gatherings, though short, could turn out to be very rewarding with support and encouragement.
SPECIAL BLESSINGS
Angel wings bring protection and boost your public image and career allowing the right people to notice you and your talents.
Share This Page
---
Leave A Comment
You must be logged in to leave a comment. click here to login
Comments