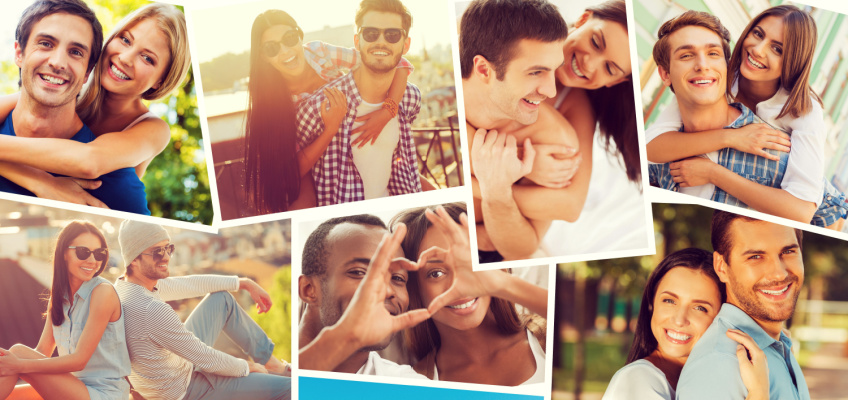 Throw away everything you've ever been taught about men and relationships! Psychic Source recently sat down with two of our Psychic Advisors to ask them questions about the keys to a fulfilling relationship. And they did not hold back either. From getting a man's attention, to getting him to commit and stay interested in you, and what to do if he pulls away, Psychic Source Advisors Stasch x9303 and Spring x4779 share their wisdom, insight, and experience as they both answer these important questions to help you achieve a loving, long lasting, and successful relationship.
How do you get a guy to commit to a relationship?

Psychic Stasch
Avoid pressuring a man at all costs. They do not like feeling they are being forced into either a relationship or a commitment. They want to feel that this is something they want to do, not compelled to do.
It is tempting to build an entire life around a man. Becoming indispensable may seem like a good idea. The reality is that when you put your life on hold to be everything and anything to a man you turn into a caretaker, not an equal partner. Do not lose yourself in the hopes that he will focus his attentions exclusively on you if you devote your entire being to his happiness.
Men may not always ask for emotional support. If you can be there for him during a time of distress or need, you will endear yourself. You do not want to be smothering. You want to let him know that you are there during the good, the difficult and sometimes the indifferent times.

Psychic Spring
To get a guy to commit to a relationship, there are two important rules of thumb that we, ladies should always apply. These rules are simple, yet difficult because it requires something many women struggle with. The first rule would be to have an independent lifestyle already in place. Clinginess is not attractive, but a woman who has her things going on creates a sense of mystery. If a man knows that you can care for yourself, before he enters your life, this can be a very attractive quality.  
The second rule of thumb would be to allow him to lead. Do not try to be the alpha, instead allow him to show you what his plans are for the connection. A man always knows what he wants, even when he does not verbalize or show it. Allow him to show you through his actions more than his words and his intentions. Often, men are slower to move than women, so remember not to rush things. Instead, have open conversations about where you stand. Ask questions like, where do you see this relationship heading? Versus asking, "When are we getting serious?" Once you receive your answer, listen carefully to his response, and decide if this union is going anywhere for you. If not, move on! If he is interested in you, he will pursue it. After all, it is all about the chase.
When is the right time to discuss commitment in a relationship?

Psychic Stasch
Before you ask this question, you have to ask this of yourself. One of the biggest mistakes women make is asking a man "Where is this relationship headed?" without figuring it out for themselves first. Never leave it entirely to someone else to decide what a relationship is going to be or not be.
Timing and location are everything when broaching this subject. You do not want to talk about this after an intense negative exchange or a very intimate moment. This is a conversation that should take place in a neutral quiet setting where you can focus on the subject at hand without distractions.

The actual timing of this conversation depends on how much time you want to devote to getting to know someone. This is not a conversation to have at the very start of a relationship. That is when you are trying to figure out if this is a man worth knowing further. You want to establish that you like him before deciding that you want commitment.

Psychic Spring
The right time to discuss commitment in a relationship is when you decide that you want to be sexually or romantically monogamous with an individual. When you come to this conclusion, your next immediate step is to communicate this to your partner. Communication is key here because we need both individuals on the same page. Discussing commitment is essential to understanding where you currently stand, and where the relationship is headed.
There is no definitive timeline to place on discussions of commitment in a relationship because every relationship is unique. Consider the following questions such as, is this a person I want to commit to? What about this relationship makes me want a commitment? How long have I known this person, and do I truly know them? Why do I want this commitment now? Is it a fear-based decision or a sex-based decision? Are there any red flags that you choose to ignore about this person?
Once you've identified your reasons for wanting a committed relationship with your person, consider your timeline. How long have you been together? How will your families or children be affected by this decision? While there is no definitive timeline, getting to truly know someone does take time. Make sure you confidently know your partner, before asking for a commitment of any sort. Remember, the discussion of commitment first happens within oneself.
How long should you date a man before making it official in a relationship?

Psychic Stasch
This greatly depends on the relationship. If you are seeing each other frequently, agree on the kind and type of things you want from each other, then it may be preferrable to make it official early on in the development of your connection. However, if your connections are infrequent, or over the internet, you may want to wait before making your status public.
There is no real set time frame for making it publicly known.  There is a commonly held view that two to three months is the ideal time frame. This too depends on how quickly the relationship develops. It is also a good rule of thumb to wait until you are certain that the man you have chosen is right for you, and you both agree on making your status public. You do not want to make this decision alone.

Psychic Spring
There is no official timeline for when to transition a relationship from dating/courting to an official one. There are general rules that most people like to follow and that is, you should date a man for at least 3 months before making things "official". 3 months is usually a long enough time for you to get to know someone well enough to move things along. A few factors that may contend with the 3-month window are long-distance relationships, re-instituting relationships with exes, and family values. 
It is not advised to make a relationship official before 3 months to allow yourself enough time to get to know an individual. During the dating and courting stages of the relationship, you and your partner should be exploring one another's interests through good times. In circumstances, where you were friends before lovers, you may find that 3 months is a long time due to your history. Because your relationship is transitioning from one that was platonic to one that is now romantic or sexual, still apply the 3-month rule. Dynamics can shift once friends become lovers. 
The best way overall to know that you are ready to make this decision to become official in a relationship is to make sure you are both over your exes and not rebounding with this current connection. Many times, people rush into serious relationships too soon to help them heal from past failed ones. If you want your new relationship to become more than just dating, make sure that both you and your new boo are officially ready to leave your past behind. 
What are some of the ways I can get a man's attention?

Psychic Stasch
One sure way to get a man's attention is to be attentive to him when he talks. When he speaks to you, maintain eye contact, remain engaged in the conversation. He will appreciate your attentiveness and want to engage with you further. It also helps to ask open-ended questions. Demonstrating a sincere interest in what he is talking about encourages longer conversations. Men enjoy talking about their interests. Use that to your advantage.
Doing something unexpected, but clever, even using your own imagination, all of these things can be great ice breakers. Do not be afraid to air a thought, express an idea or even drop a tasteful joke. You want to be relaxed and comfortable. Your goal is to be approachable and friendly. Men are easily intimated approaching women. You want to do what you can to make the process less stressful for prospective new companions.
When you are about and about, make sure you are in situation that encourages men to approach you. Do not make the mistake of going out for a "girls' night out" thinking that it will draw men. Remember, men are a bit anxious about approaching women for fear of rejection. For a man to approach a group of women can be a daunting experience. Rather than go with a large group, just bring another friend with you. It is easier for a man to approach and speak to two women rather than a large group.

Psychic Spring
Getting a man's attention first depends on the man. What does he like, what do you notice that he is into, and what are his interests? Assess this first through observation and questions. One of the best ways into a man's heart is not through his stomach but through his mind. Because most men operate through their logical brains, this does not stop when it comes to love. Showing a man that you are intelligent and interesting, and conversing in shared interests will activate his interest in you.
Next, comes an equally important step. Look, smell, and exude feminine confidence. Smile often, make firm eye contact, and wear outfits that flatter your physique. Again, confidence is key here, a man will notice a woman's confidence first. Accentuate your most positive assets. All of this is displayed through her choice of wardrobe, words (is she loud and obnoxious), and scent. The sense of smell is one of our strongest forms of memory. Make him remember you with a delicate, yet sexy smell. Nothing too pungent or you run the risk of it being offensive. Fragrances that are said to attract men's attention are musk, vanilla, and amber-like scents.  
Here's a little tip, try whispering the name of your desired person in your mind while you are in the same room. Notice if they can feel your energy connecting to them? Once they do, make eye contact, smile, or wink. Lastly, and most importantly, do not appear desperate. Allow him to notice you without doing too much or appearing too eager for attention by biding for it from others, including other men. Let yourself be seen by him naturally, never force it. Be careful how you conduct this behavior in work settings or professional environments. 
How can I create an environment that encourages getting closer in a relationship?

Psychic Stasch
Nothing creates intimacy like proximity. Spending time together creates closeness. One simple method for achieving this goal is to set aside time to do things together. Such things as having lunch at set time, watching a shared television program, creating a special dinner night, even finding an activity you both enjoy, all of these will bring you closer together. You may even want to make a ritual of doing specific things at set times on a weekly, biweekly, or even monthly basis.
Going down memory lane can serve two functions. It can bring back happy times you shared together. That kind of sense of nostalgia can work well in creating greater intimacy. There is nothing like shared good times to bring about pleasant bonding memories. Looking to the past does not have to be about bad memories or tough times. Looking backward can help cement a happy future.

Psychic Spring
This can be approached in two different ways. Creating a welcoming environment that encourages getting closer in a relationship can start with how comfortable you feel in the relationship. Both parties should have the range to openly be themselves. When each person can "be themselves" our innate defense walls drop. Each partner should give the other space to express their feelings, thoughts, dreams, and ambitions without judgment. Often, this is not achieved without a sense of emotional intelligence including knowing one another's love language. Identify what common goals you share, whether those are fitness, financial, or general goals like starting a personal herb garden. Working towards a common goal is a tactic that is highly effective in creating intimacy in relationships and resolving differences.   
Another way to approach creating an environment that encourages a closer relationship is through the ambiance. Does your home setting invite love, romance, sensuality, and passion? This does not mean turning your house into a sex dungeon, but it can imply sparking things up through music, flowers, candles, and aromatherapy such as rose or patchouli scents. Most important keep your home clean and de-cluttered. Feng shui in your intimate space such as your bedroom with pops of color that makes you feel sexy such as violet, red, or black even. Play romantic and sensual music, even when it is not time for intimacy. Playing love songs keeps the energy of love present within your environment. 
How do I make a man stay interested in me?

Psychic Stasch
It can be deceptively easy to fall in love so fast and so hard that self-care, self-interest even independence can be lost. Sustaining a man's interest involves having interests of your own. Don't fail to keep existing friendships intact. Do the things you enjoyed doing before you met the man in your life. Doing interesting things on your own translates into keeping his attention on you.
Creating a romantic night out is one way to help keep the spark of romance alive. This can be something as simple as a delightful home cooked meal to a full night on the town. A vacation can add a new location to the mix and keep the thrill of love alive and well. Visiting a unique destination together can put you, and him, in a different context that brings out the best in both of you.
Laugher is not only some of the best medicine, but also one way to keep a partner interested. Men enjoy women who are fun loving. Bringing out your humorous side can provide that extra attraction. Allow humor to be an effective communication tool, and a way to keep him focused on you.

Psychic Spring
To make a man stay interested in you, it is important to keep your care routines up. Maintaining an attractive physical appearance is more than keeping the same body weight all your relationship. This is about making the effort to always look and feel your best, and to remain confident in your body. As women, it is inevitable for our bodies to go through changes, especially after children, so this is not about remaining a certain weight. Instead, embrace your changes by confidently always putting forth your best foot. Your appearance is a representation of both you and your partnership. Many men enjoy having a beautiful, confident woman at their side, as it is a reflection on them as well. 
To also keep a man's interest, remain mysterious. The best way to do this is by having your own life, interests, hobbies, and social circles. This can even extend to having your own source of income. When you have your things going on, it makes you less dependent on your partner to fulfill your social battery. Boredom can contribute to overbearing energy. Gain and maintain a life outside of the relationship. This could mean traveling independently with friends as well. The saying is true, absence makes the heart grow fonder.  
What do I do if he pulls away from our relationship?

Psychic Stasch
First, do not jump to conclusions regarding why a man is drifting from you. The reasons may have less to do with you and more to do with him. Men tend to pull away from relationships when they are experiencing distress. Unlike most women, who rally support, men tend to solve their problems on their own, by themselves. Because of social expectations and norms, men are taught to be independent problem solvers. It is entirely possible that the moment he is on more stable ground, the relationship will resume. This is not necessarily an ending when he pulls back. It can be a potential path to learning about his coping mechanisms.
Simply checking in with a man can make a world of difference. Simply asking him probing questions can give you answers. Overcome the fear of asking and simply have a conversation about what is happening and how it is impacting you. What you want to avoid is placing blame or being upset. You want to remain calm and neutral. Explicitly state you have noticed a change, and you want to find solutions and answers, for both of you.
The hardest thing to do is to give a man space. Sometimes all that is needed is room to ponder, pontificate and process. While it is difficult to do nothing, sometimes it is the best course of action. Whatever you do, avoid chasing after him or pursuing him. When a man needs alone time, he needs solitude. By providing space you are showing respect for his problem-solving abilities. You could be saving your relationship just by creating breathing room for him, and for you.

Psychic Spring
If he begins to pull away from your relationship, do not persist to pursue someone that may need space. The first thing to consider is what your partner may be going through. Men are driven first by their ambitions. Ask yourself, is he having a rough time with work, and is there any stress that your partner may be under? Consider first that this may be the reason he is pulling away, before assuming the worst about the relationship. Have an open, candid conversation about how you feel. Most times, he may not notice that he is becoming distant. If he does not, gently point this out, and provide examples to support your viewpoint. Present these points in a non-confrontational manner, this will allow your partner to be more receptive to your message. Ask your partner about ways that you can be more supportive and what their current needs are in the relationship. 
If your partner vocalizes that they may need space from the relationship, be willing to grant them this time apart. During this time, do not badger yourself for things that you may have done wrong for the relationship to have gotten to this point. Instead, embrace the space and allow yourself to continue to live your life. If you have a family with this individual, consider couples therapy to help identify healthy coping mechanisms for you both. The most important thing to remember is just because someone is pulling away, it does not mean you are the sole reason behind it. Never assume what your partner is thinking and feeling and keep communication channels open so that all parties feel comfortable with expressing their truth.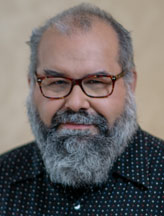 Get a Reading with Stasch x9303
Stasch developed his abilities as a reader early. In order to continue growing, he sees the process as an ongoing one that is enriched by learning and development. He attends assorted workshops and education programs in this area. In addition to a passion for the spiritual, Stasch is a published poet, writer, and holds two degrees in visual art. At one point he was a full-time writer for assorted national and regional publications. As an educator, that role has permitted him to be a world traveler. Giving and community service are two things Stasch firmly believes in doing, and continues to do through assorted projects and endeavors.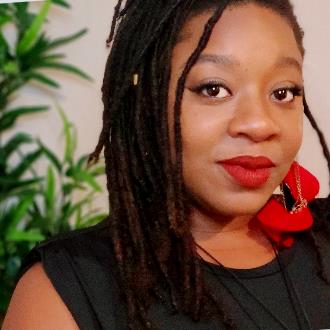 Get a Reading with Spring x4779
Spring is a Shadow-Work Shaman, Intuitive-empath, and Certified Reiki Master. She has been a practitioner of the ancient art of Divination and Reiki since 2018.  She loves traveling to historical sites where she likes to aimlessly wander, indulge in a delicious meal paired with the best glass of malbec. For fun, Spring loves reading, daydreaming, and watching fantasy movies.