---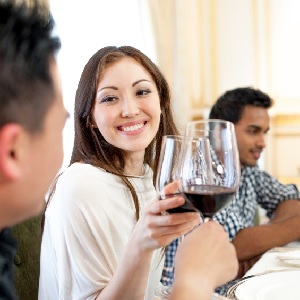 Many people meet the love of their lives through friends and family, even in today's age of online dating and speed dating. It's still the most natural way to find a mate, a practice that's followed humankind for millenia. However, there are some pitfalls to be aware of. If your stint as Cupid is going to be successful, heed this advice.

1. Be Sure You Know Both People
"They're both cute," or "they're both into playing chess," isn't exactly a good foundation for a happy forever together. Before you start putting two people together, make sure they have more than surface common interests to bind them.

For example, if one chess player is a vegan and the other is a competitive barbecue cook, bad feelings are more likely to grow than a happy ever after.

2. Don't Assume They'll Have Great Chemistry
Two shy people, two talkative people, or two really smart people might not actually have great chemistry when they get together. Likewise, the "opposites attract" angle doesn't always work, either.

In fact, it's impossible for someone to predict the chemistry two people will (or won't) share once they meet. You can think they'll be great together, but realize this doesn't mean it will happen.

3. Don't Invite Potential Competition
More than a few matchmakers have foiled their own attempts by inviting others to a get-together, only to see one or both of the intended couple-to-be pair off with different partners.

If you have a match in mind, be sensible and let them meet when no one else is around to steal their attention.

4. Arrange the Most Natural Meeting Possible
Forced meetings are awkward for everyone involved. The most successful matchmakers simply invite both people over to their home or out on the town at the same time.

Then there's no pressure, and while relaxed and having fun the prospective couple can find out what chemistry really might be there.

5. Don't Let Anyone Know You're Matchmaking
Another secret to matchmaking is, well, keeping it a secret. If you tell all your friends what you're up to, the chances of your intentions not getting back to the prospective couple is slim.

Also, you don't want everyone else meddling in your potential match, because they don't know about the mad skills you gleaned from reading this article.

6. After They've Met, Leave Them Alone
As crazy as it sounds, couples have met, fallen in love, married, and lived long, happy lives for thousands of years without your help. After the couple meets and shows some interest in one another, leave them alone.

They don't need a coach, a cheerleader, or a mother hen to make things work. In the event things don't work, you won't become the one to blame.

Now that you know the possible pitfalls, you can safely proceed with your matchmaking plans. Just play it cool and let things fall as they may. If you, and the couple, are lucky, you'll be planning a wedding before you know it.
Share This Page
---
Leave A Comment
You must be logged in to leave a comment. click here to login
Comments