---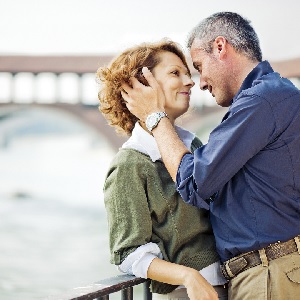 Work, family, and friends can take a toll on a marriage. It isn't always easy to find time to spend together when life always seems to get in the way. But romance is an important part of a healthy marriage and the two of you may need to take a vacation to spend time as a couple.

Here are some ideas for vacations that can boost your love life:

1. Cozy Bed and Breakfast
A bed and breakfast is a romantic setting for a vacation that will help you reconnect with your spouse. They're often in quaint areas that allow for casual strolls in town or a lazy day at a local park. They have a homey, laid back setting to help you relax and spend a casual weekend together without the pressures of home.

2. Cruise Ship
Taking a cruise, whether for the weekend or the week, is a great way to help boost the romance in your life. They offer many activities on ship and on shore that let you find things the two of you like to do together. The sound, feel, and smells of the ocean as the two of you cozy up in your cabin is very romantic. Get a
psychic love reading
while you're cruising around the world for fun and a little insight into your relationship.

3. Beach Resort
If you love the ocean but aren't too sure about a cruise, you may want to go to a resort. You have the ocean and the sand without having to spend time ensconced in a ship. You can spend time relaxing by the beach, eating a romantic dinner, and watch the stars together at night by the ocean.
Tarot readings
are also fun beach activities at the boardwalk. According to USA Today, these kinds of settings always seem to inspire the romantic in people and can help the two of you remember why you got married in the first place.

4. Spa Resort
Sometimes couples are so tightly wound from the stress of everyday life that they can't seem to relax and be intimate. You don't want to spend your vacation worrying about work or the kids. A spa vacation can help relieve the tension and help you forget about your cares so that you can focus on the one you love, says Travel + Leisure.

5. Cabin in the Woods
A cabin in an isolated area is another ideal choice to inspire romance. Set your watches aside for a weekend and just do what you want to do when you want to do it. Sleep in, take a walk, and sit by the fire. It's your time so make the most of it.

Marriage often leads to family and a long list of commitments, but the relationship started with just the two of you. It's important to keep the spark of romance alive, even amidst dirty diapers and a boss that wants you to work weekends. Take care of your family, but also remember to take care of your marriage.
Share This Page
---
Leave A Comment
You must be logged in to leave a comment. click here to login
Comments