---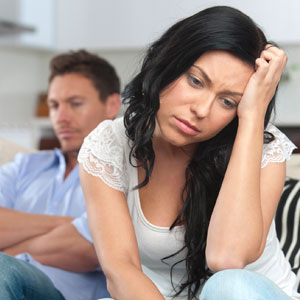 When you're unhappy in your relationship, the temptation to find fulfillment elsewhere tends to be stronger than ever. You may be considering having a relationship with someone who is more willing to provide for your needs and give you what you want. Before you head down this road, make sure to weigh the potential pros with the possible cons of having an affair.
You're Afraid to Make a Serious Change
The main reason you consider having an affair, whether physical or emotional, is because some or all of your needs aren't being met in your current relationship. However, seeking that fulfillment elsewhere may not give you what you're really seeking because you're ultimately too afraid to make a change that could better your life.
If you want to improve your current relationship, talk to your partner about your needs and how he or she can fulfill them. If you're beyond hope in that relationship, it's usually a better option to end it and move on rather than string the other person along while looking for something else. Before you consider making a major change to your relationship status, you may want to consult with an online psychic who specializes in love.
You'll Hurt More Than Just Your Partner
Having an affair causes pain to more than just the other person involved in your relationship. If you have children, it will hurt them as well, along with the person you have an affair with, your other family members, and any friends that you have as a couple. Making the decision to have an affair causes a ripple effect of pain that can be difficult to resolve.
Overcoming an Awful Situation
Not every affair will have a bad outcome. If you're in an abusive relationship, whether physical or emotional, you might be able to develop the strength needed to abandon that situation by finding someone who treats you with respect. Leaving a marriage or serious relationship is not easy, especially if children are involved, but looking outside the situation for something better might be just what you need.
Dealing With an Incapacitated Partner
If a partner becomes incapacitated, whether mentally or physically, the other person in the relationship will likely feel unfulfilled in at least one way. That individual may start to yearn for physical or emotional intimacy that the incapacitated partner simply can no longer provide. Seeking that intimacy outside the relationship may allow an individual to continue to care for their spouse or partner without feeling unhappy or frustrated.
Although an affair is a complicated situation, some instances do exist where affairs may actually benefit one or both partners. If this is something you're considering, chatting on a psychic hotline with an individual who specializes in relationships and love to help you decide how to best move forward.
Share This Page
---
Leave A Comment
You must be logged in to leave a comment. click here to login
Comments