---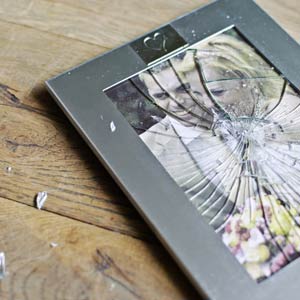 A divorce can leave you with much more than a broken heart. Splitting from your spouse can also increase your risks of developing a range of health concerns including depression, heart disease, cancer, and diabetes. Thankfully there are better ways of coping than wallowing on the couch eating tubs of ice-cream. These useful strategies can help you bounce back after divorce.
Look on the Bright Side
It might seem impossible to see a silver lining following your divorce, but studies show if you can focus on the positive aspects of your life now, you're less likely to suffer depression after your divorce. For example, you'll finally have the chance to have some alone time, which is an excellent opportunity for growth.
A bad relationship is also very limiting. Getting out of yours gives you a second chance to live your life the way you want to live it. You're also giving yourself the chance to find love again and to love better with the wisdom you've gained in your past relationship.
Start Journaling
Research shows you'll benefit not just from thinking these positive thoughts, but also from writing them down. This activity reinforces your ideas and helps you process them.
However, it's important to remember to focus on the positives. Researchers studied nearly 100 singles who journaled for 15 to 30 minutes on three consecutive days after recent break-ups. One group wrote about the positive aspects of the break-up, another wrote about the negatives, and a third wrote about topics unrelated to the split. The people in the first group experienced more positive emotions regarding the demise of their relationships, such as optimism, empowerment, happiness, and wisdom. Those in the other groups only felt more positive emotions after journaling if they initiated the split.
Surround Yourself with the Right People
Of course, focusing on the positives doesn't mean you won't have your dark moments. It's important to accept these as part of the process and surround yourself with people who will do the same.
Life after divorce can be very lonely. Perhaps you haven't just lost your partner, but also mutual friends. It's important to make the effort to surround yourself with people who will let you be all sides of yourself because this is the only way you'll heal.
See a Psychic
If you're still struggling to make sense of your life after divorce, a psychic can help. These spiritual advisers can help shed light on things science and logic can't understand.
An authentic psychic can act as a flashlight down the dark road to recovery after divorce. A tarot reading can help you see all sides of your current situation, and help you understand yourself, your ex, your children, and other people impacted by your divorce. If you hope to find love again, an astrologer can help you understand who will be a better match, so you don't make the same mistakes again.
Divorce will inevitably take a toll, but with these effective strategies you can feel confident you'll recover from your marriage breakdown.
Share This Page
---
Leave A Comment
You must be logged in to leave a comment. click here to login
Comments