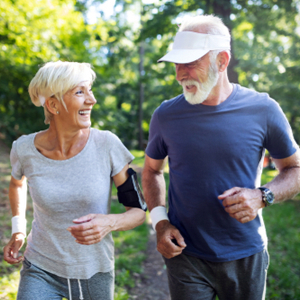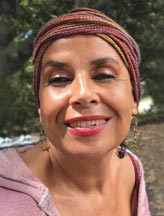 Get a Reading with Radha x3490
The legendary Bette Davis said it best, "Aging is not for sissies!"
What to do when you feel old?
First… what you put into your body impacts your cells. So, if you want to age with grace you have a choice to make. Do you enjoy that juicy steak and potatoes with a cigarette and a glass of scotch or do you eat clean?

Second… embrace the gift of aging for it is not guaranteed.

Third… stop competing with people half your age, you can never win!

Lastly… accept where you are now with gratitude.
My 6 Tips for Aging Gracefully
1 - Take a nature walk. I am a big proponent of talking long walks in nature, it's been scientifically proven that being in the forest actually shifts your moods and cures depression. Not to mention it takes you out of being self-aware of what you don't have but rather puts the focus on just being alive.

2 - Eat a plant-based diet. Or at the very least limit the amount of animal protein in your diet.

3 - Meditate. No one can argue the fact that during meditations brain waves recalibrate themselves into a more positive flow. The more you do it, the more skilled you will become.

4 - Try to be physically active as you be. Lift weights, run hills, take up Yoga, join a hiking club but do not stay in your house and watch TV when there is a whole life to be experienced in your body.

5 - Honor your face and body as it is right now and if you want to improve upon it, got for it! But not to compete with anyone else, rather to offer yourself a best version of YOU!

6 - Love yourself with as much unconditional love as you can.

Bo Derek is candid when she shares that aging is not easy however she keeps active, very active. And it shows in the glow of her skin and toned body. If you have allowed yourself to walk away from self-care, don't despair!

You can heal your body and heal your sense of self-esteem by taking back control of yourself and by making bold moves to transformation. It can be done. I did it when I went from weighing 254lbs to what I weigh now, which is much less. It took time, it took changing my habits, and it took accepting the inevitable change. With that said, I am happier and more grounded then I was at 25. Aging is a gift, claim it now!

This path will give you a more fulfilling life filled with rich experiences.

IF YOU LIKED THIS: Get in tune with the ageless center of your soul with this guided meditation on positive aging by Psychic Arabella.
Listen Now