Why Fitness May Just Be the Key to Happiness by Psychic Raquel
Date 3/9/2018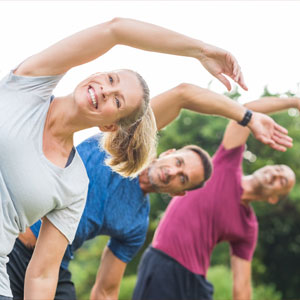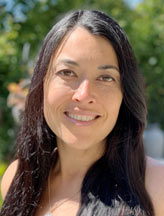 Get a Reading with Raquel x9488
What is the key to happiness? That is always the question. I'm here today to explore the dynamic of your physical health and its relationship to your mental well-being.

We all get that way sometimes, you know, the rut. The feeling of helplessness, depression, and being unbalanced. How can we use physical fitness to help clear our mental path? Is fitness also the way to spiritual well-being? The short answer is, Yes, it can help. Here is how to begin your physical pathway to mental wellness and stability.

If at First You Don't Succeed…
First and foremost, before you start any fitness routine, you must consult your doctor to make sure you are healthy enough to start any physical activity. Once you have that sorted out, start slow. Do research, try something new, and please don't give up if you find your new workout does not suit your needs. There are so many options available, sometimes, you won't find what you are looking for on the first try.

Stick with It
Keep up with your practice. This will get your body to build on muscle memory, which will keep you strong and safe. Safety is the top priority. Give yourself time to build up stamina and your body the time it needs to adjust. Flexibility, building muscle and burning fat, all take time. Remember, your fitness goal is always going to adjust the further you move forward.

Reward yourself with rest. And breathe. Breathing is the key to mental well-being. That cleansing breath before, during, after your workout will help clear your mind and cleanse the negativity. This will lead to improved mental clarity and well-being. Feel your spirit lift and open as the negative pull lets go and clears a path for you to feel good. Let the endorphins race through your system and raise your spirit.

Listen to Your Body
Lastly, find a workout you enjoy and love. Whether it is CrossFit, yoga, swimming, kickboxing, cycling or just walking your dog. Find yourself letting go and open your mind to new possibilities. Workouts don't have to create stress… you work out to release stress! Always listen to your body, and stop when you must. Do not, Repeat, do not compare yourself to anyone else. You are on your own journey. No one has walked in your shoes. Take it one day at a time and find your peace.

Once you have found the right workout program for you, you will notice a change. Not just in your body, but in your mood. Having a positive outlook on life helps you embrace your inner happiness. It will bring out the smile you so desperately need to lift your heart, and raise your spirit. Can fitness do this for you? There is only one way to find out. Start your journey to happiness through fitness today.