Celebrate Gratitude by Creating a Hindsight Board by Psychic Ivy
Date 4/2/2021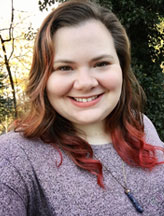 Get a Reading with Ivy x3654
In a year filled with chaos that has impacted each of our lives, it can be easy to forget the importance of gratitude. More than ever, we are in a time when huge life milestones are prioritized, whereas everyday adventures and the magic of simply experiencing life gets forgotten. Creating a hindsight board is a celebration of gratitude, growth, and invites more abundance and joy to come into your life!

Unlike vision boards, hindsight boards encourage you to focus less on material goods and instead on feelings, happiness and growth. Hindsight boards are still similar to vision boards in that they encourage you to include photos, magazine clippings, words and art that capture what is important to you. However, instead of filling a canvas with stuff you do not have yet, you are creating a collage of all the wonderful things in your life already!
Celebrate Everyday Victories
Your everyday victories are absolutely worthy of celebration and gratitude. Include a photo of you playing with your children in the park, grateful you got more quality time to play with your kids. What a wonderful thing to invite more of into your life next year! A quote from the book you put off reading for the last two years but finally got the opportunity to finish is a wonderful addition to your hindsight board. Drawing a decorative heart on your hindsight board could symbolize having gained the courage to create a profile on a dating app and the laugher you shared on a fun Zoom date this year.

There are a few different ways you can begin a hindsight board. Jot down a list of all the things you are grateful for… no matter how big or small! Or if you work better when you have more freedom, break your hindsight board brainstorming session into topics. What are you grateful for in love? In home life? In family? In career? What did you realize about yourself this year? Once you've got a list of things you are grateful for, written or in your mind, pick captivating images for these parts of your life! I encourage choosing images that call to feeling good versus looking good. Gratitude and positive emotions are the first steps to calling in abundance, so tap into images and clippings that capture feelings first.
Strength in Numbers
Your hindsight board process can be as private, or group oriented as you like. If you tend to work best independently, honor that! If you do best work with others and find it most encouraging to practice gratitude with friends or loved ones up, create with others! The gratitude that comes with creating a hindsight board still shines over a screen, if it feels right, invite your group to a hindsight board video call! Create a hindsight board that reminds you of the wonderful feelings and parts of your life that you called into existence this year.
Let go of the pressure to manifest more ASAP and know that practicing gratitude in what you do have--no matter how big or small--will call in more meaningful, empowering and happy energy into your life!